Fran Floor
measurements: ø800mm x 1800mm
material: steel powder-coated, raffia
SEND REQUEST
€1.300,00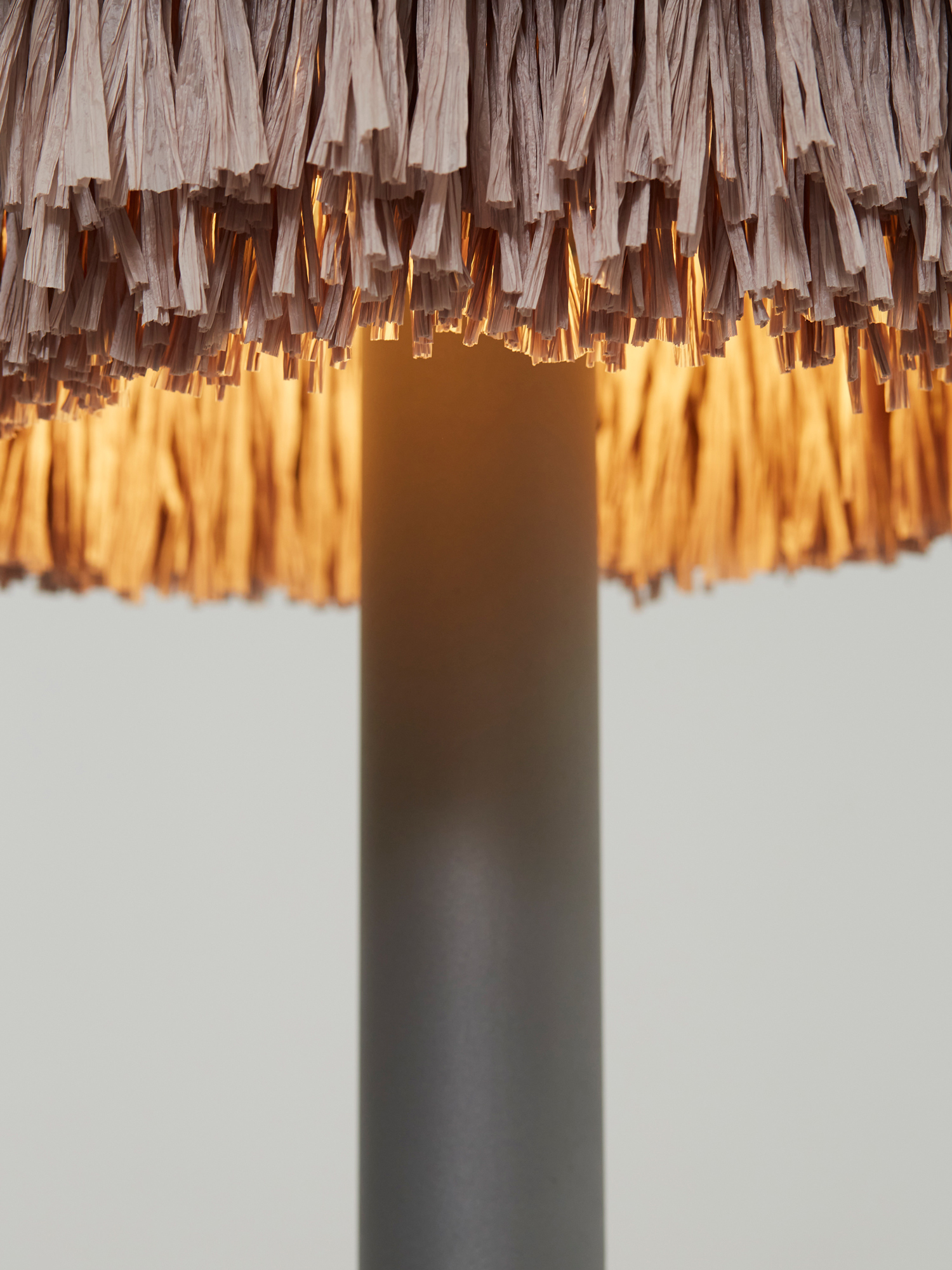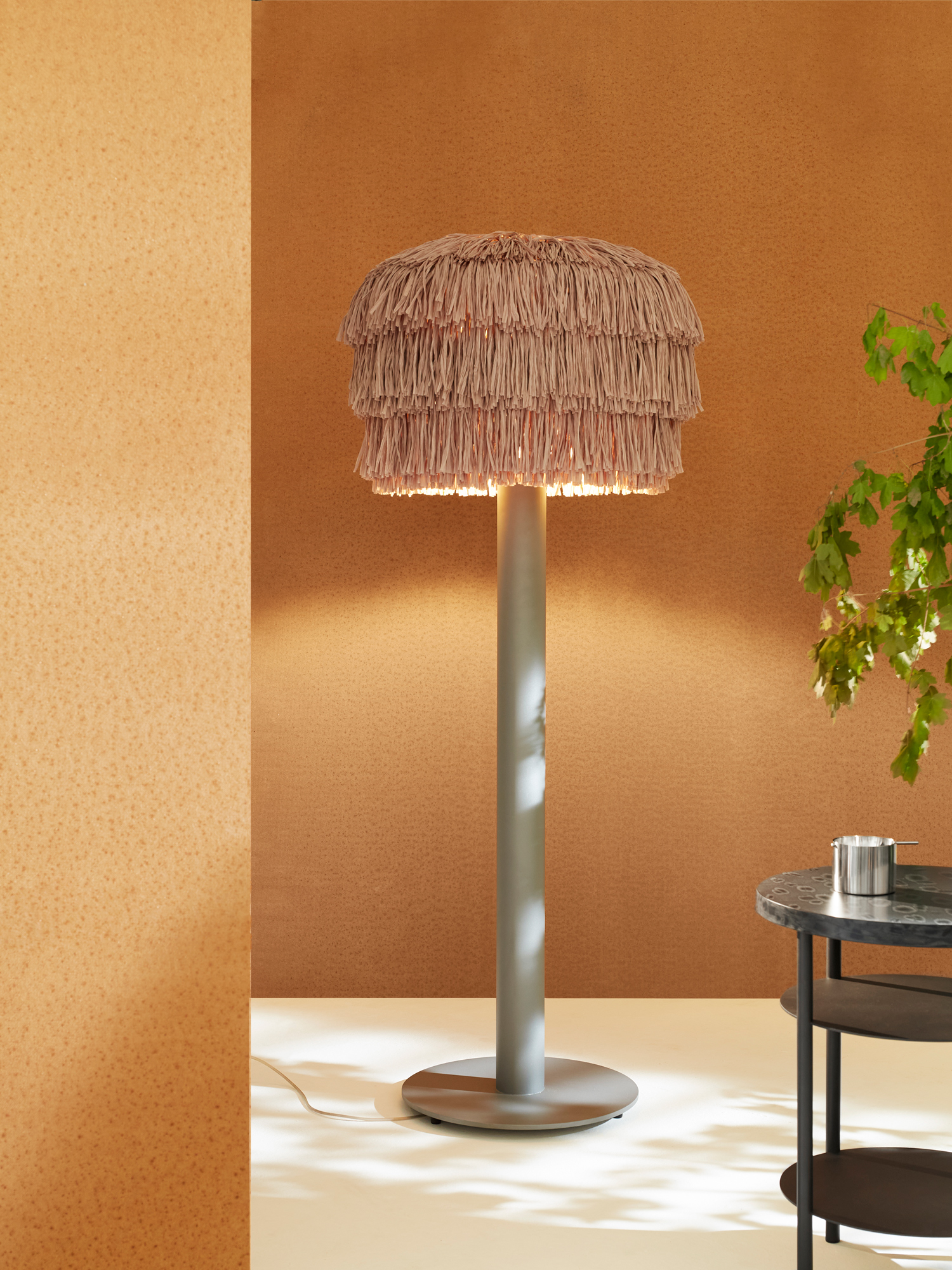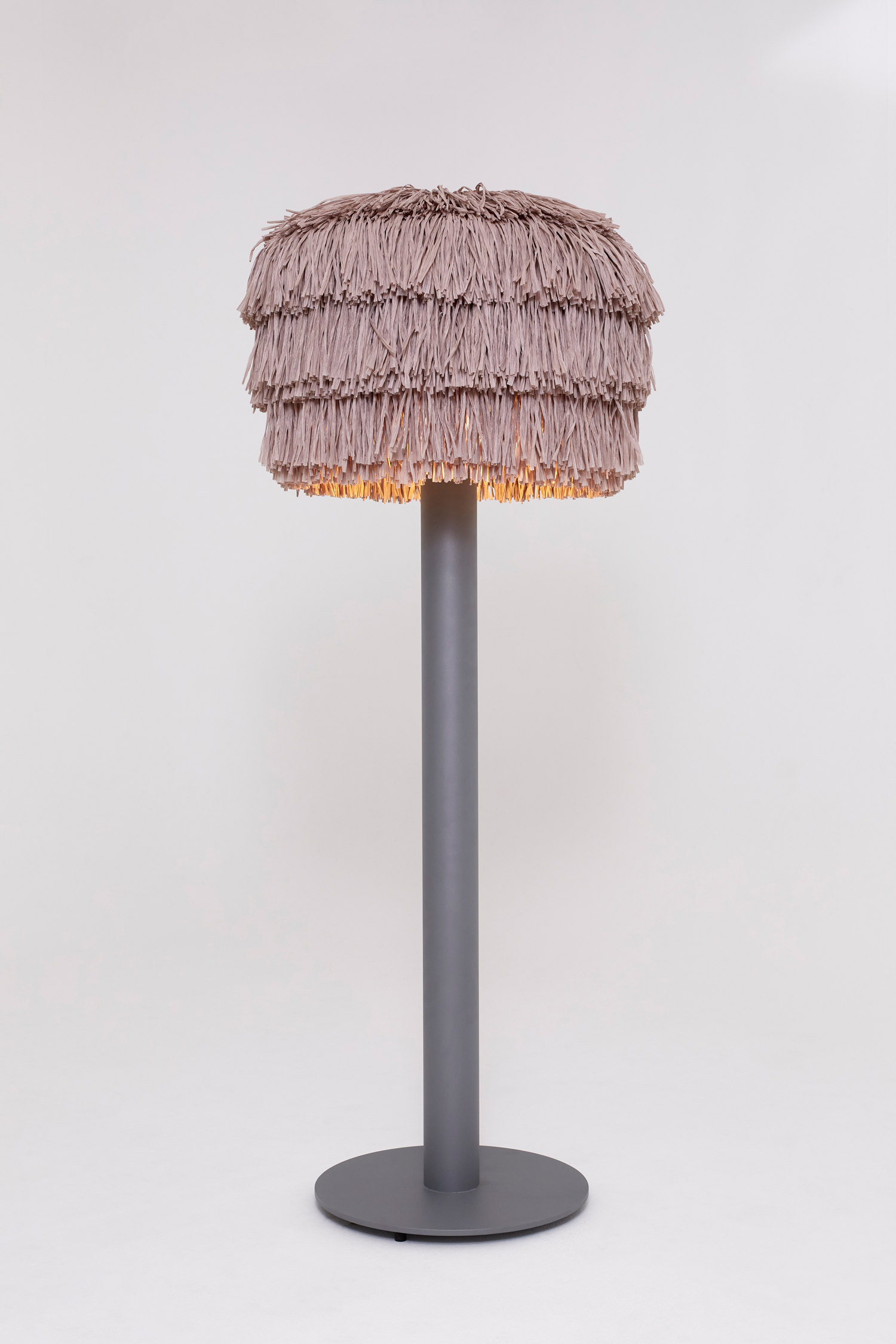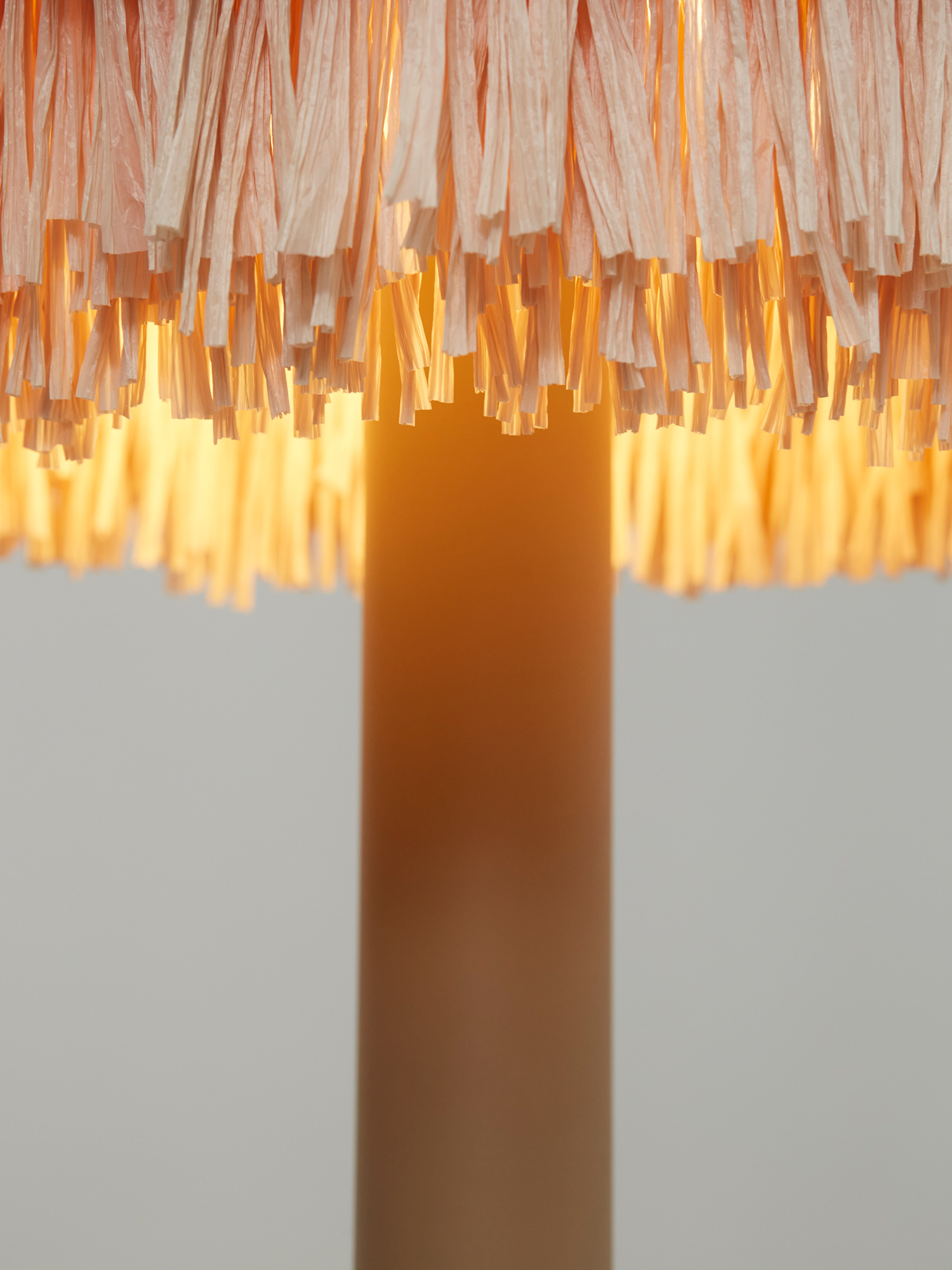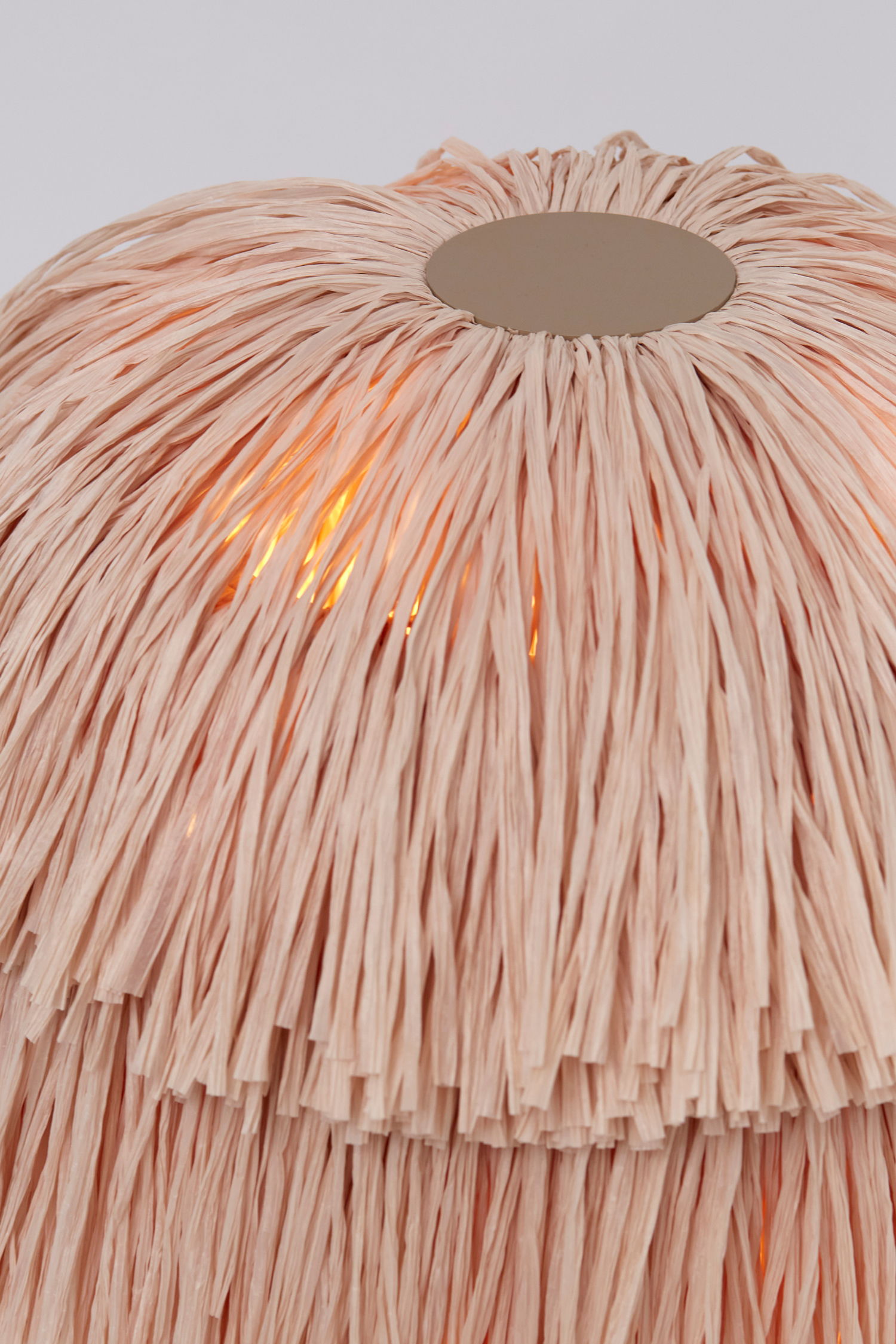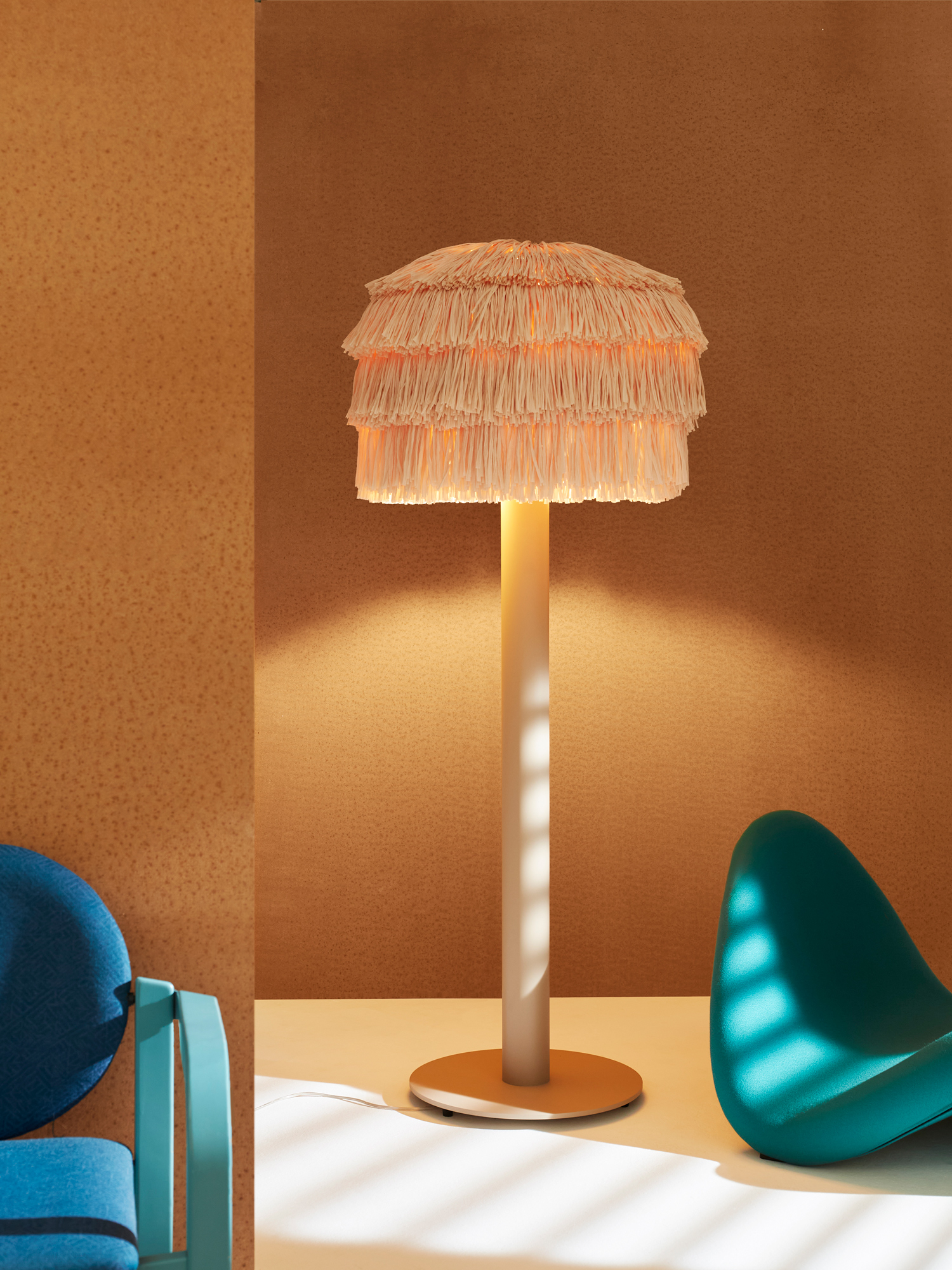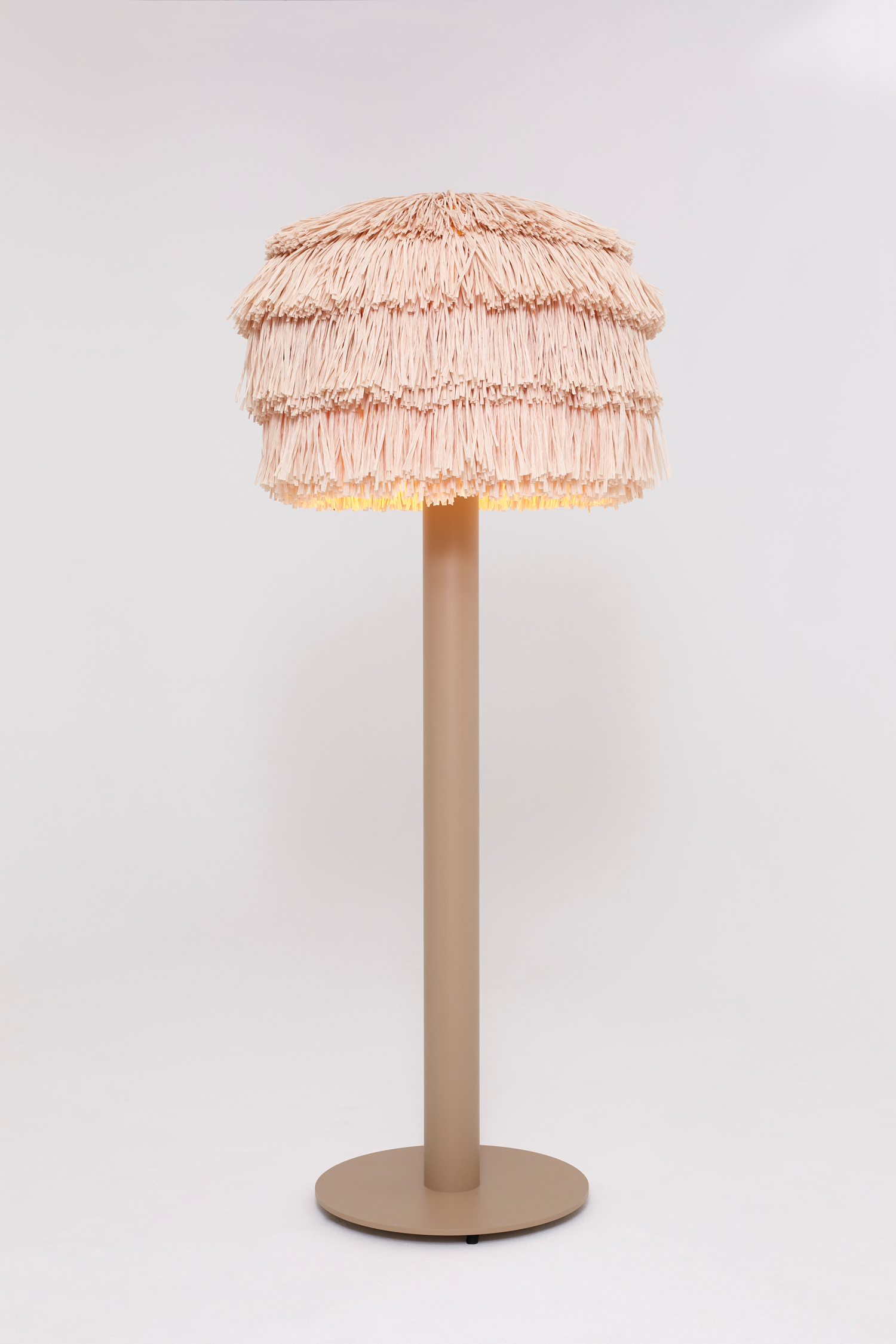 The new edition of the FRAN lamp does not fly, but has a solid base for a stable stand. 
The straight-lined bases are available in beige and metallic and thus fit into different living situations. With their object character, they underline both flamboyant and architecturally austere environments.
The lampshades of the table and floor lamp are made of the natural material raffia. The natural fibres cast the cosy light typical of FRAN.
With a solid block base, FRAN FLOOR is a massive floor lamp with a height of 180 centimetres. Its lampshade unfolds an eccentric effect with its 80 centimetre diameter