OSIS Table Top Large Green Hues
ready-to-order OSIS table top
material: MDF with birch veneer
measurements: 1000 x 2200 x 50mm
SEND REQUEST
€2.150,00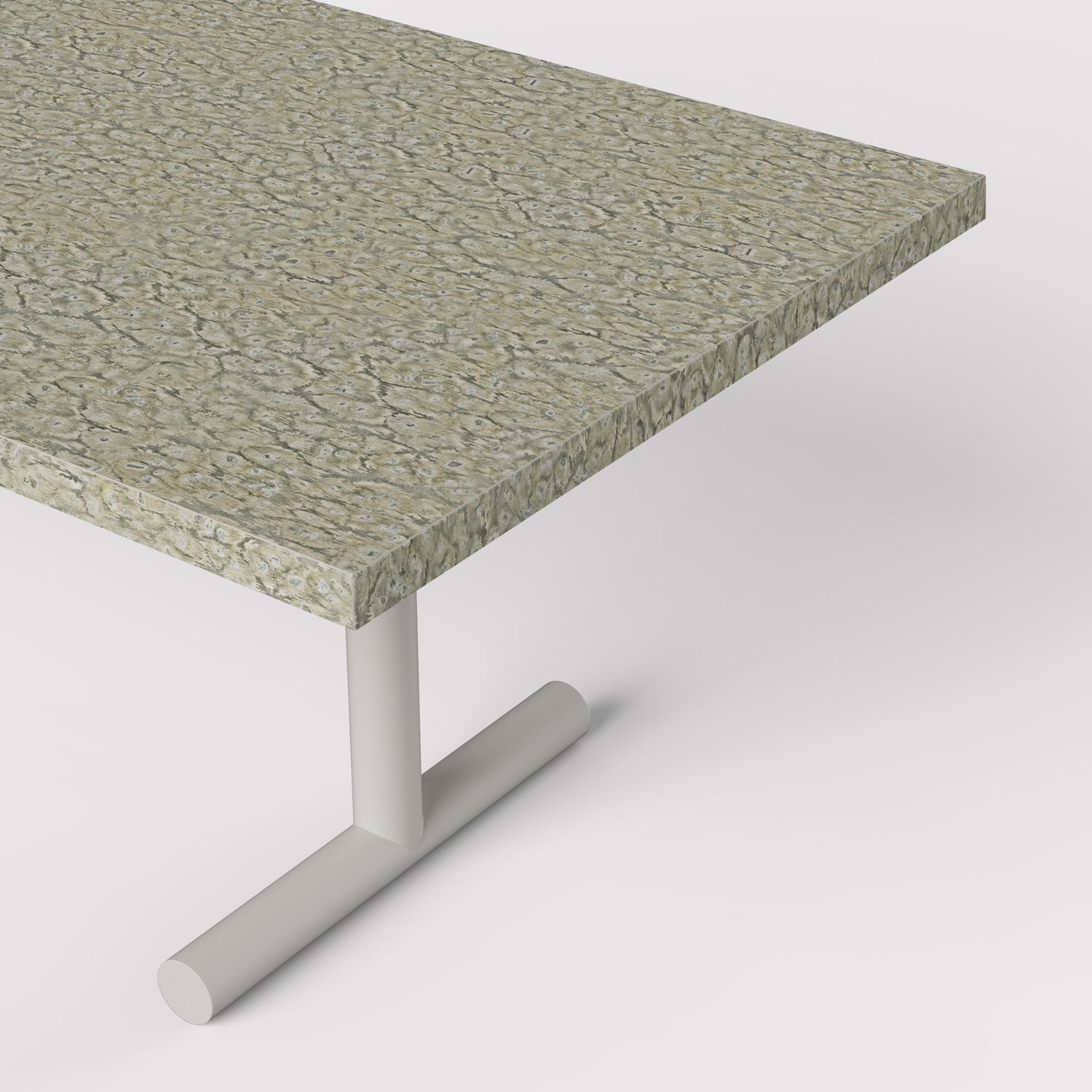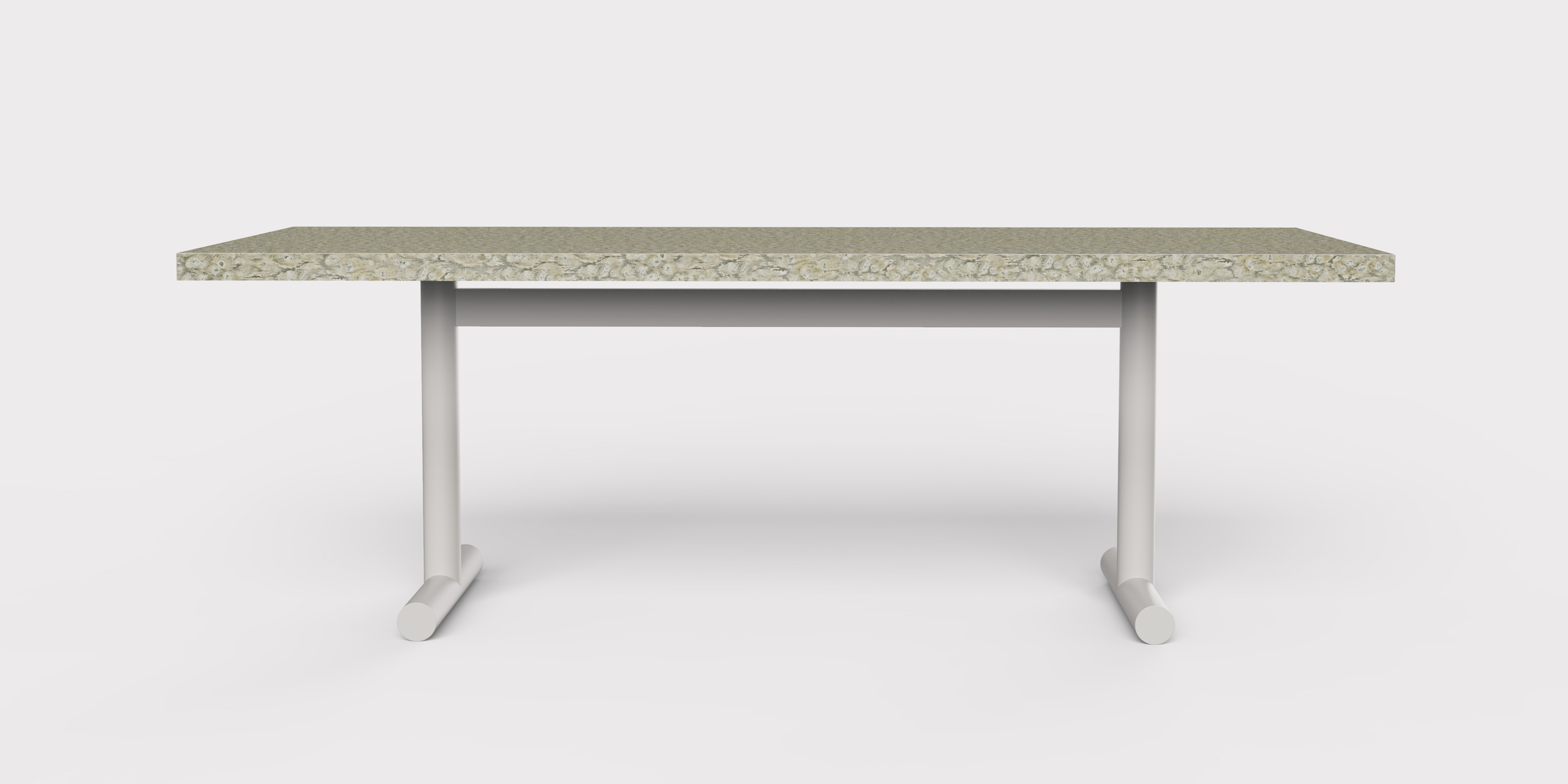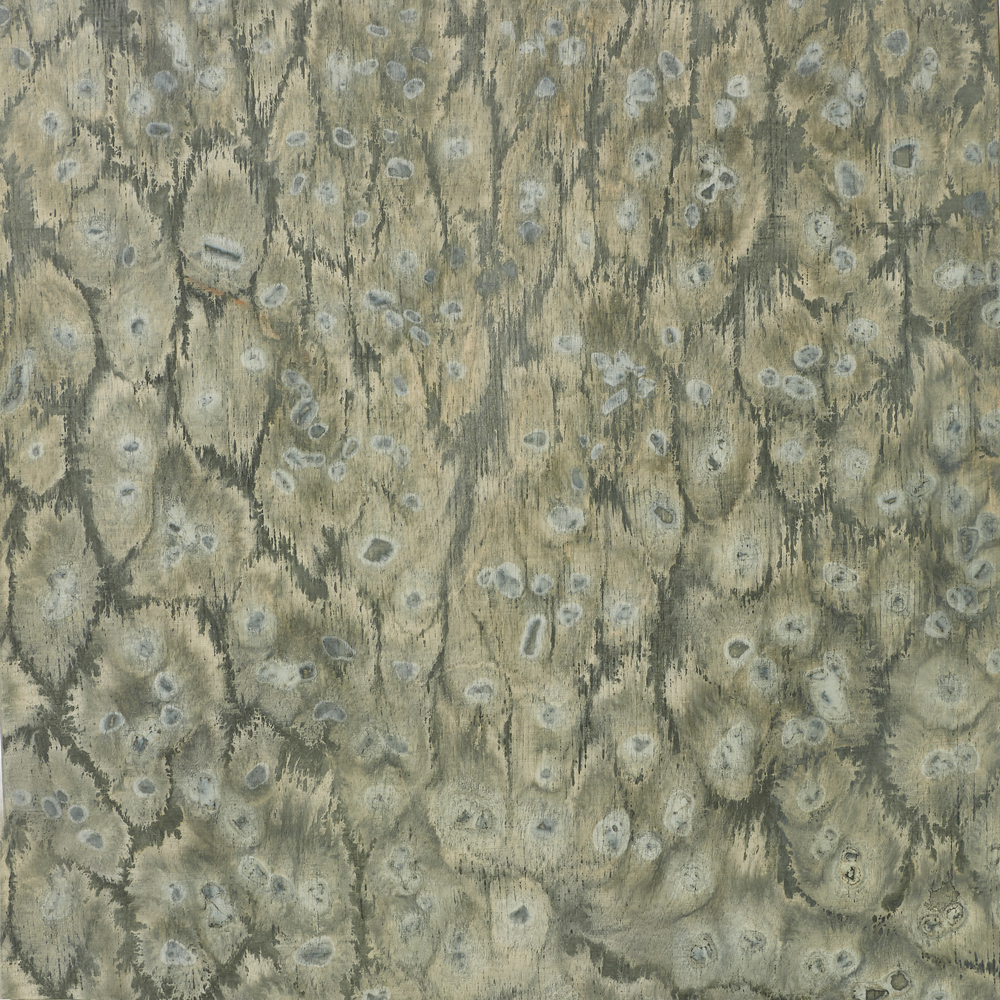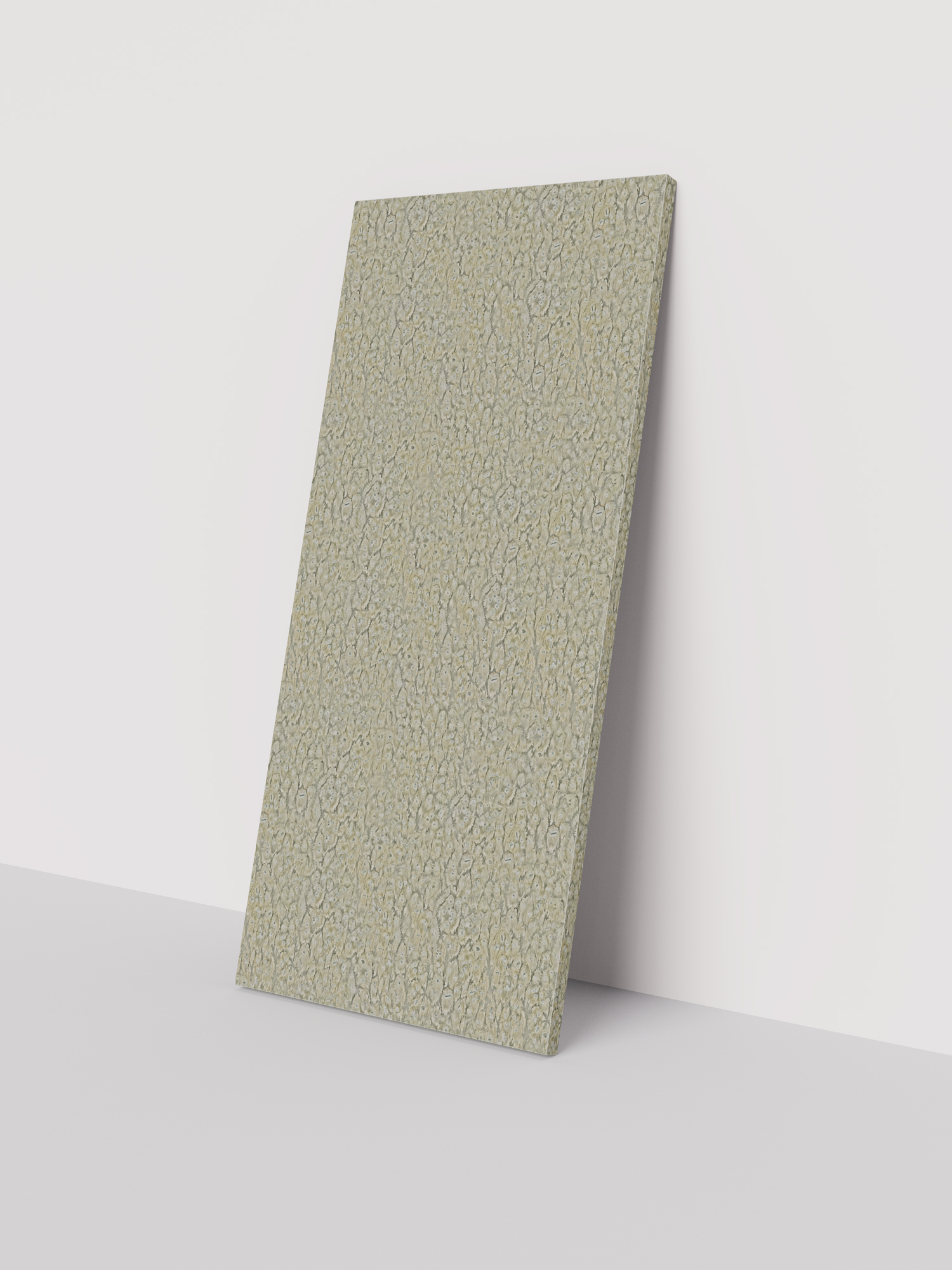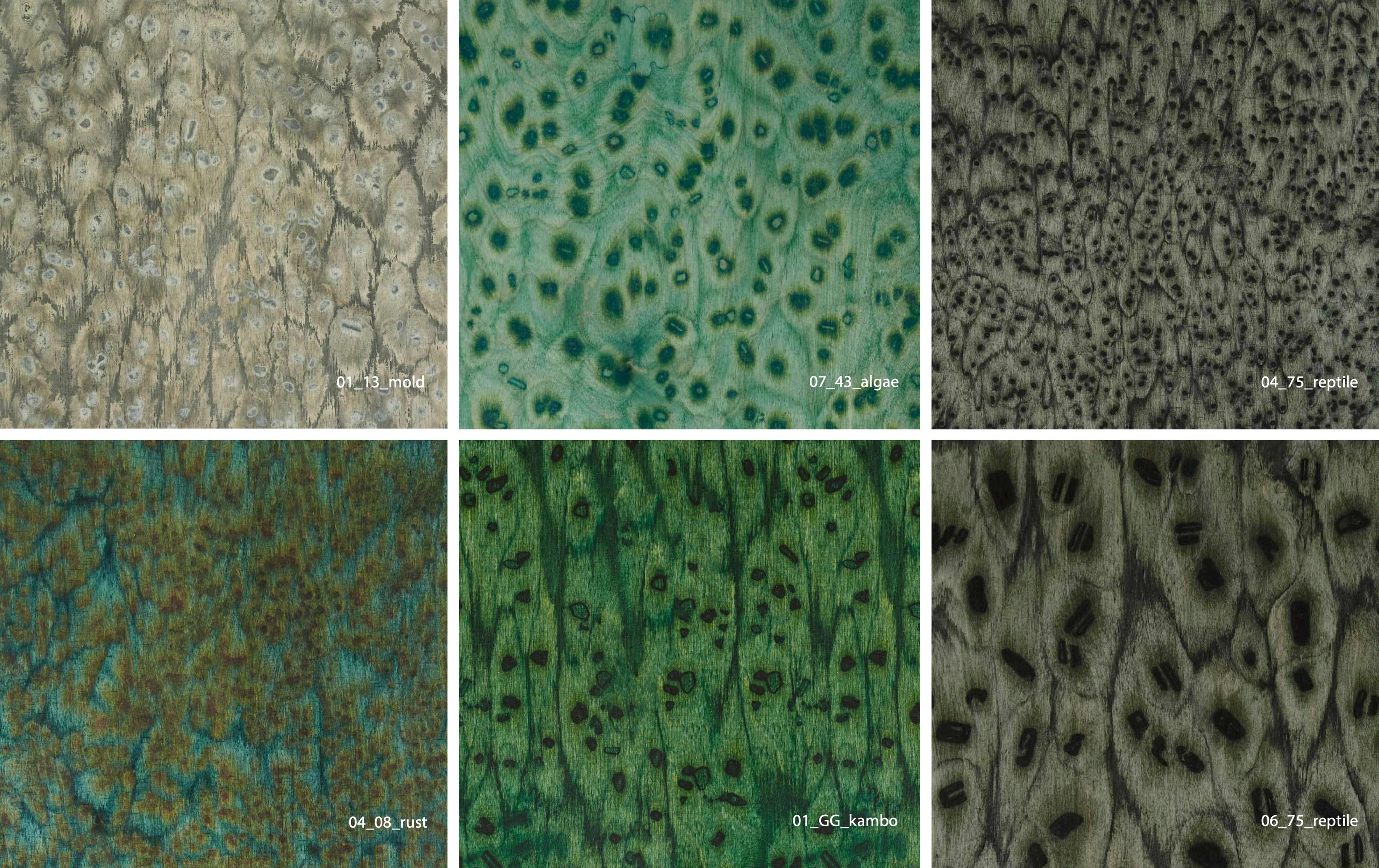 Due to multiple requests, LLOT LLOV introduces the all-new OSIS TABLE TOP Edition, a convenient, ready-to-order table top available in two sizes. You can choose between the generously proportioned universal size measuring 1 x 2.2 meters or the more compact bistro tabletop measuring 70 x 70 centimeters.
Both tabletop sizes have an elegant 50 mm miter with a matching OSIS colour. 
Within these standardized dimensions, we can expedite the production process, ensuring a quicker delivery of your chosen OSIS TABLE TOP. You have the option to select from a wide range of more than 40 colors under related products below and choose your variation. 
It's important to note that the listed price covers the tabletop alone; the table frame or base is available for separate purchase to accommodate your preferences. You have the freedom to use this tabletop with your own trestles or table frame, allowing for endless design possibilities.
In addition to its aesthetic appeal, the OSIS TABLE TOP Edition offers remarkable durability. 
Thanks to the application of a high-quality PU lacquer, the surface is resistant to liquids, oils, and temperature fluctuations.
The surface finish OSIS is an innovation developed by llot llov in Berlin and is 100% handmade. We transferred the effects of osmosis caused by salt onto wood. The surface is glazed monochrome or multi-coloured. Salt is spread on the wet surface in different techniques. When combined with wood, the salt draws the pigment into the natural flow of the grain, emphasizing the unique features of the original material. The OSIS surface is an ideal choice for various applications, including tables, reception desks, wall coverings, cabinets, and more. Each panel is an original work of art, customizable to suit your specific project and application requirements.
Should you require more information or have specific queries, please feel free to download our information package or reach out to us at sales@llotllov.de. We're here to assist you in bringing your design vision to life.