Glacier Dark Edition
collaboration between Trash2Treasure and Catrice
SEND REQUEST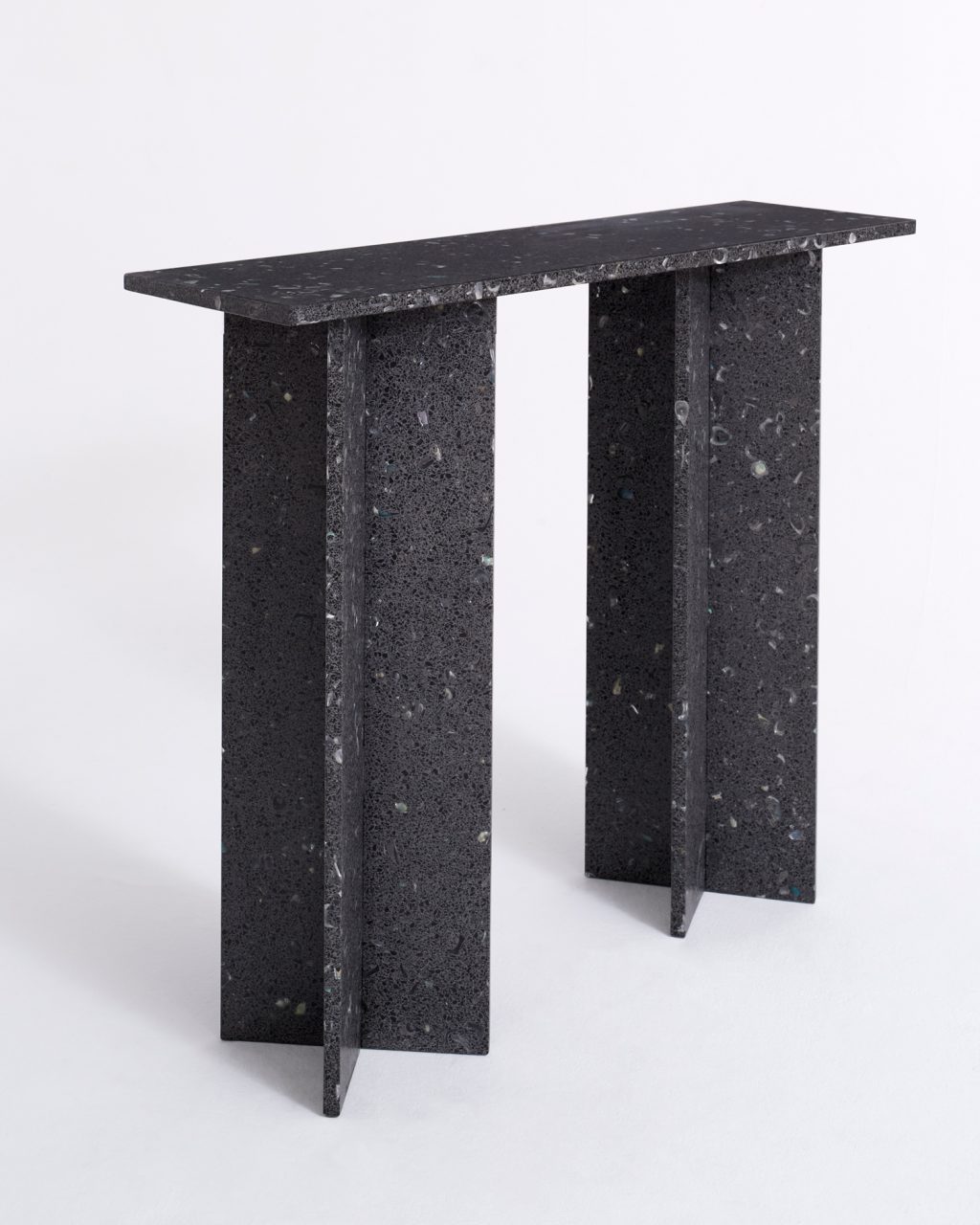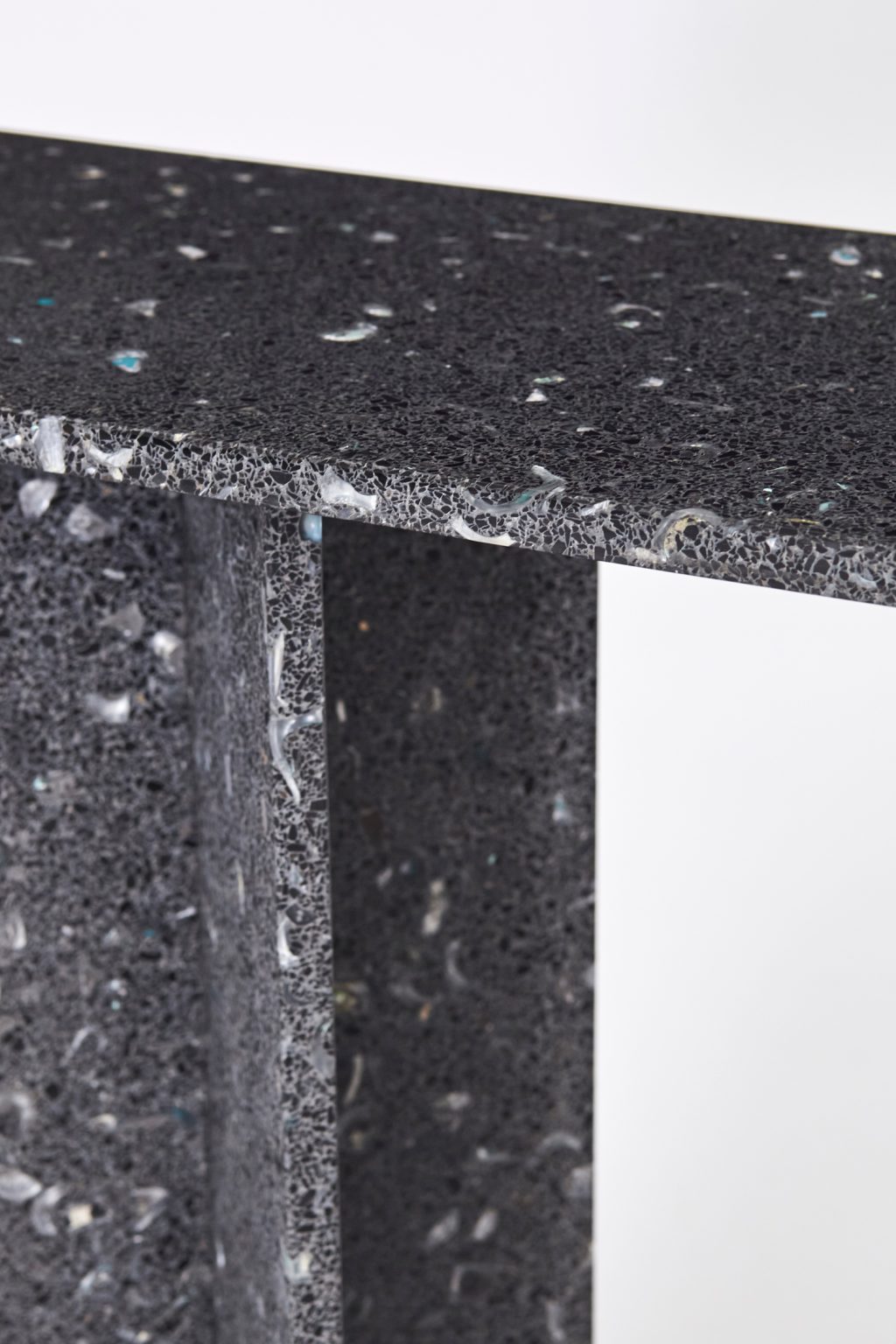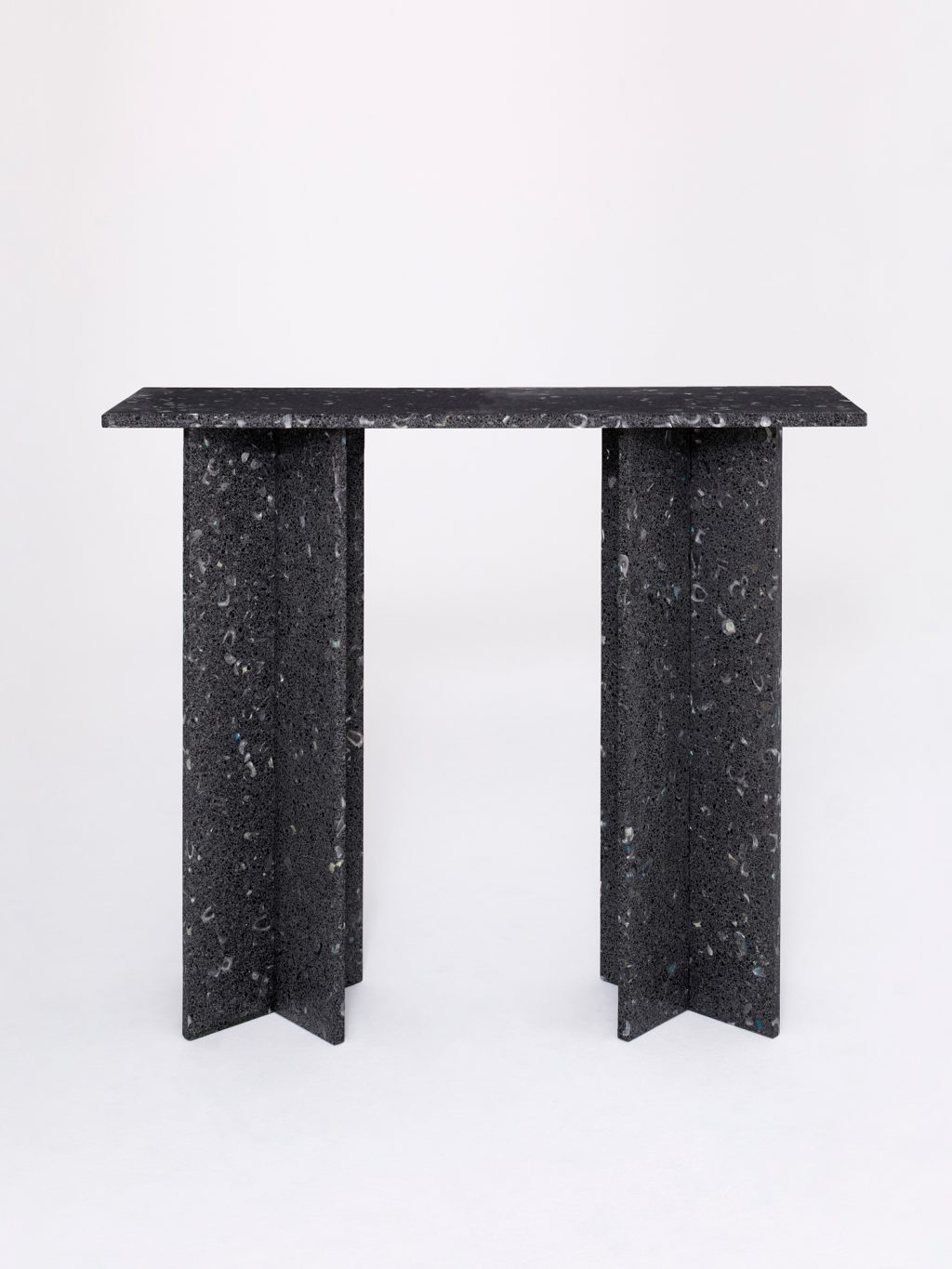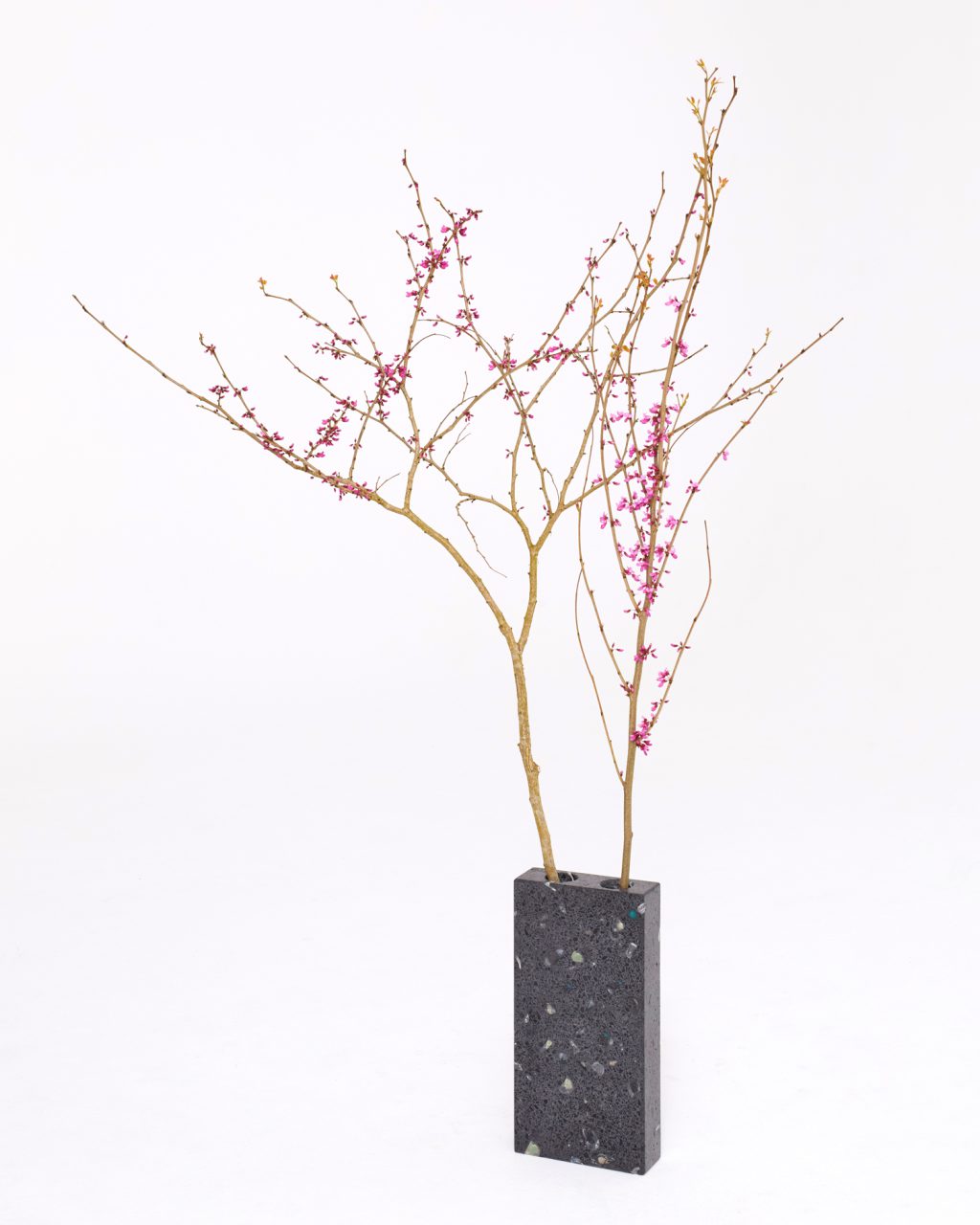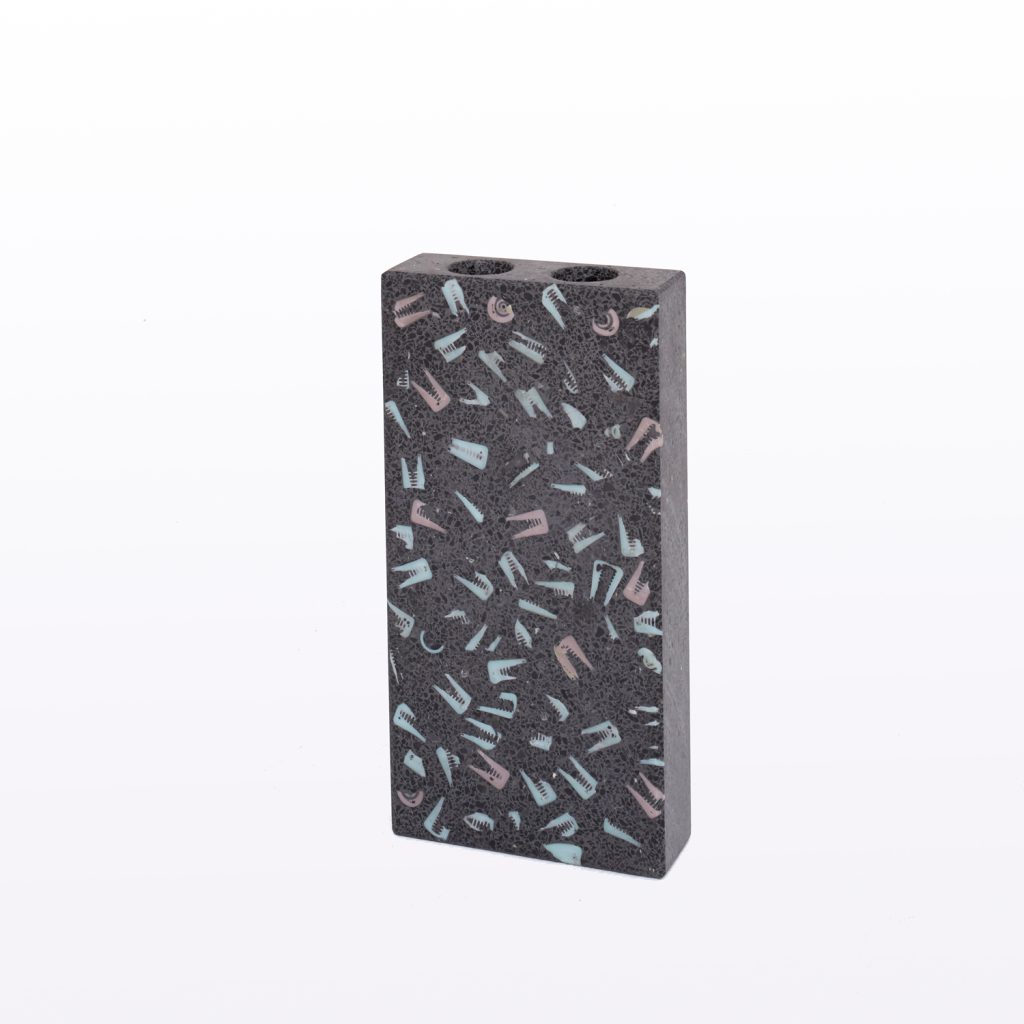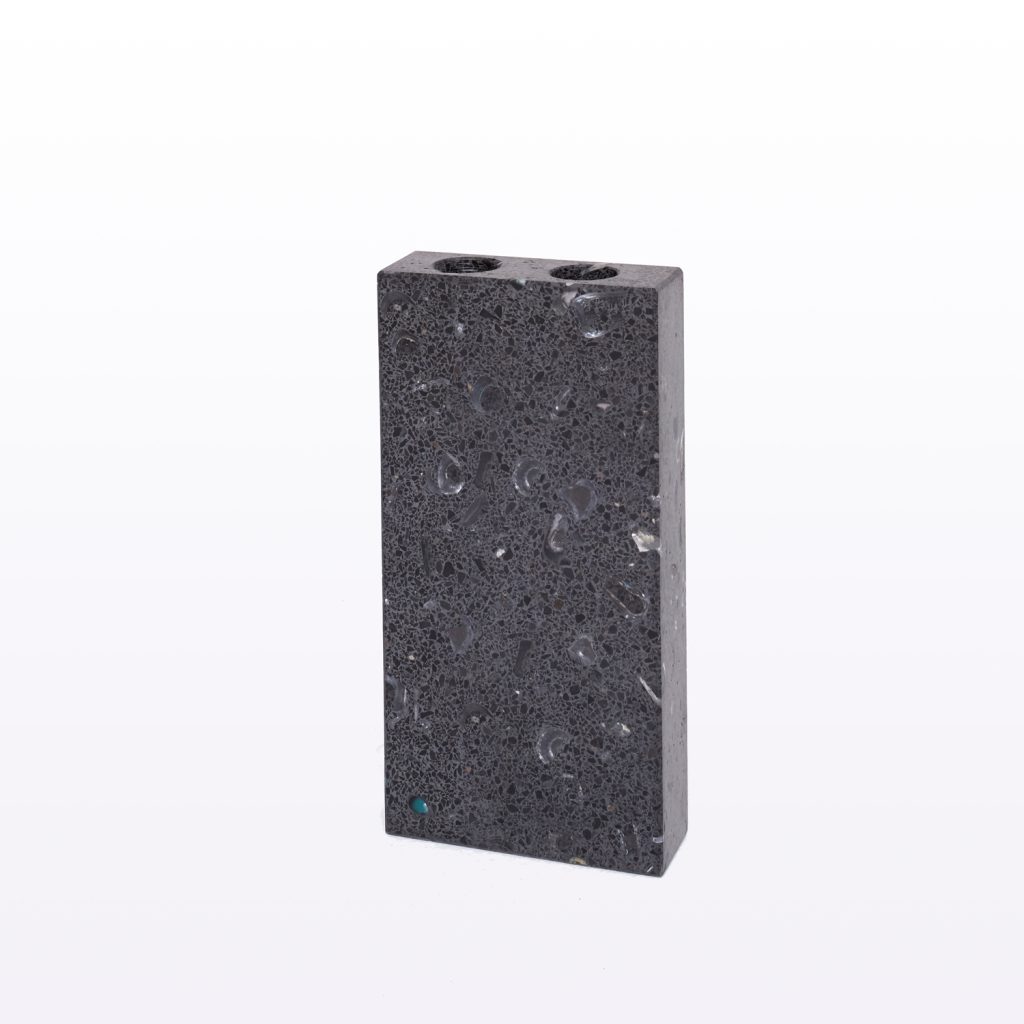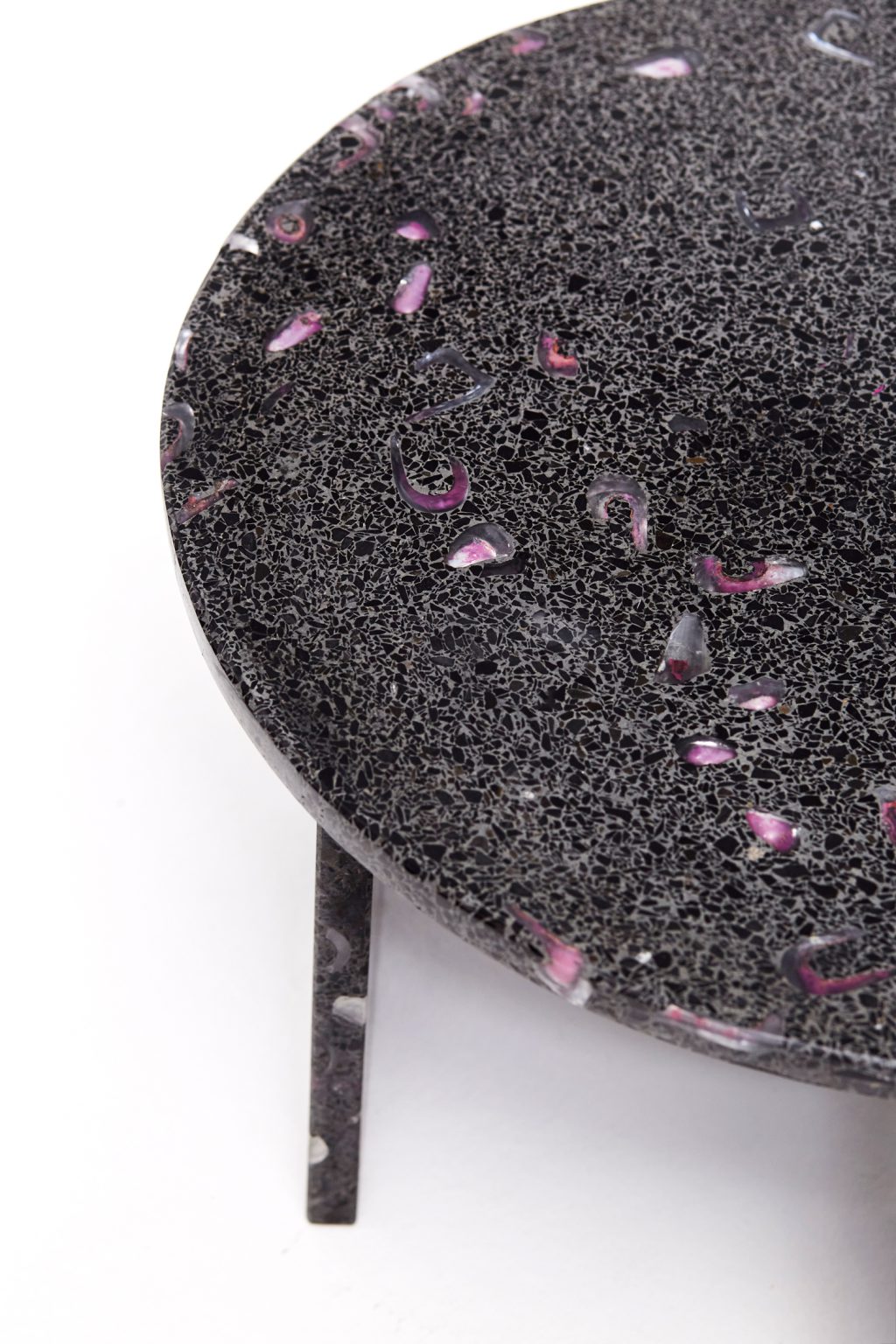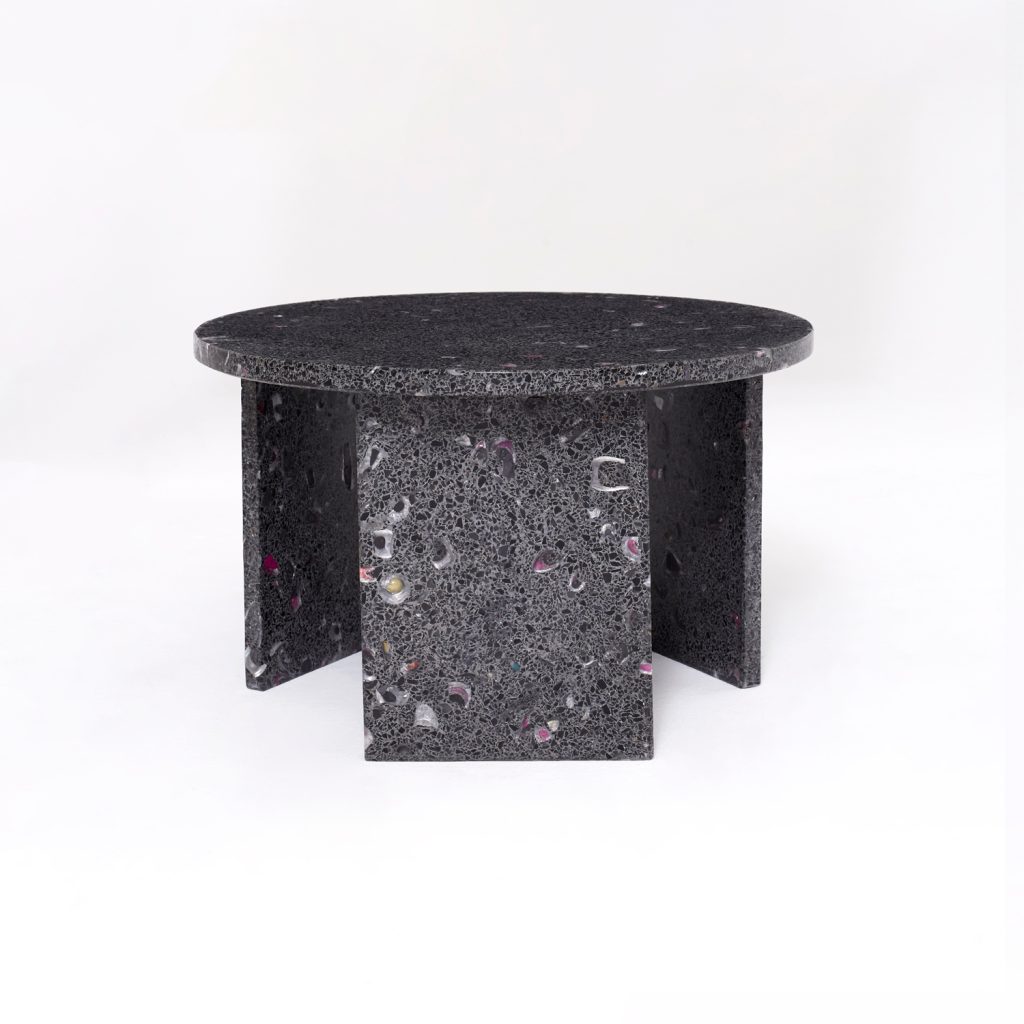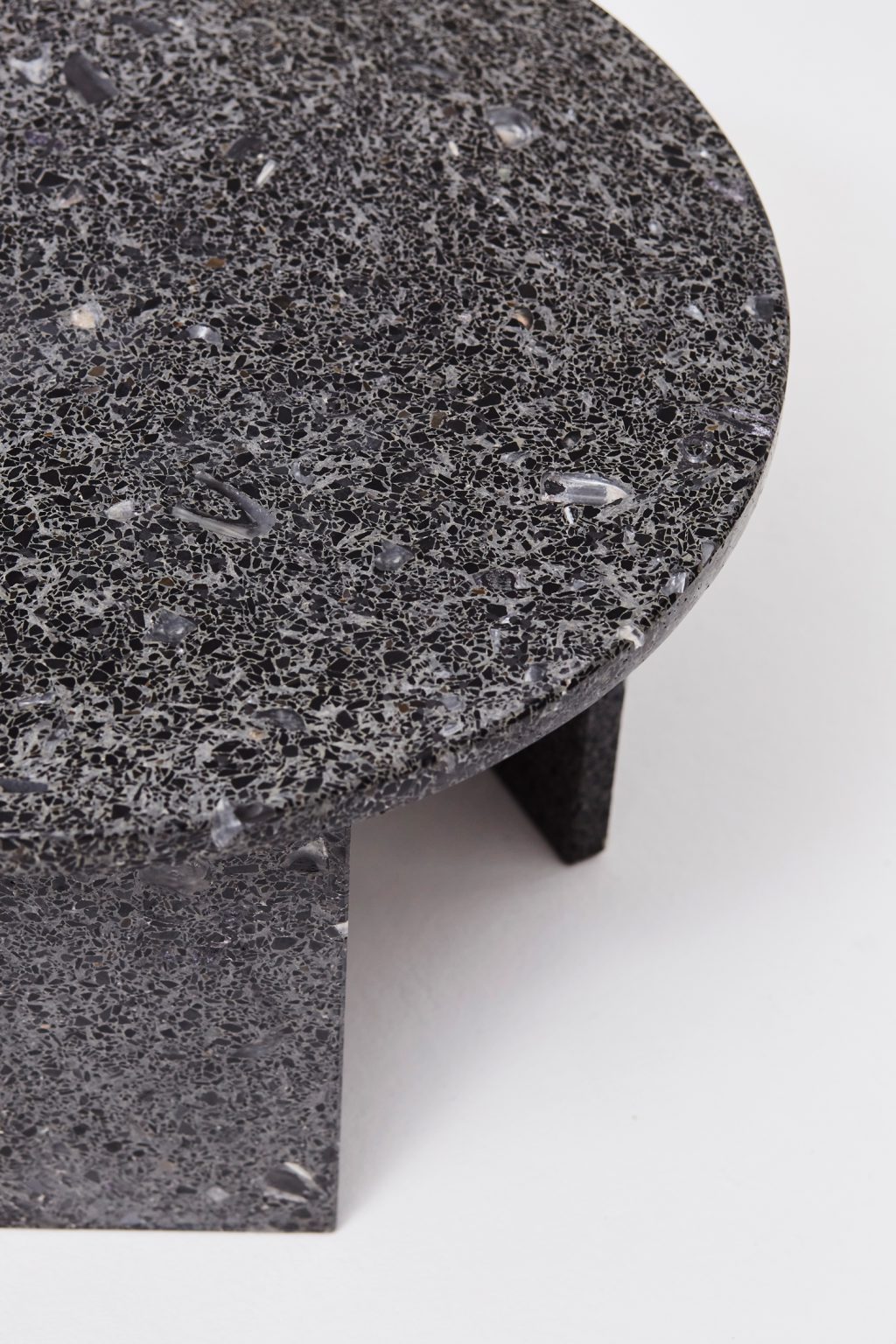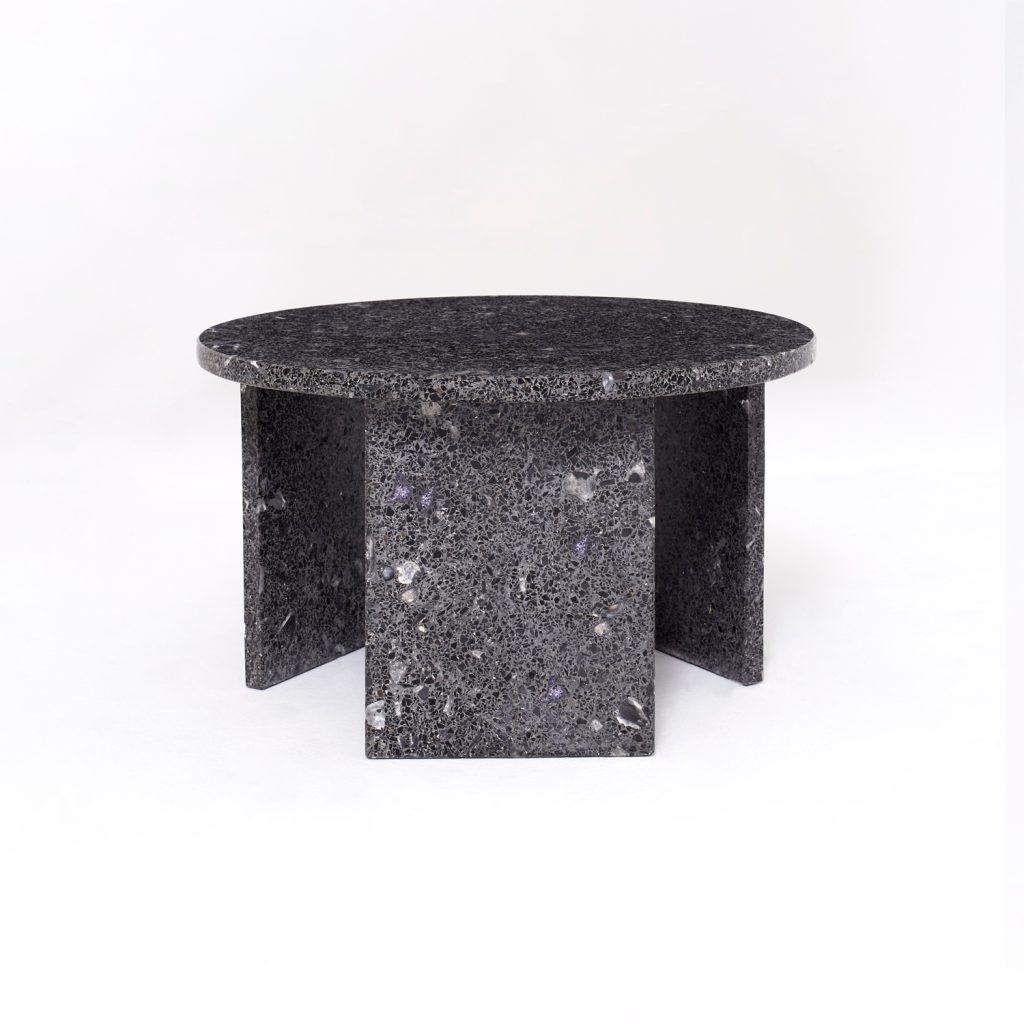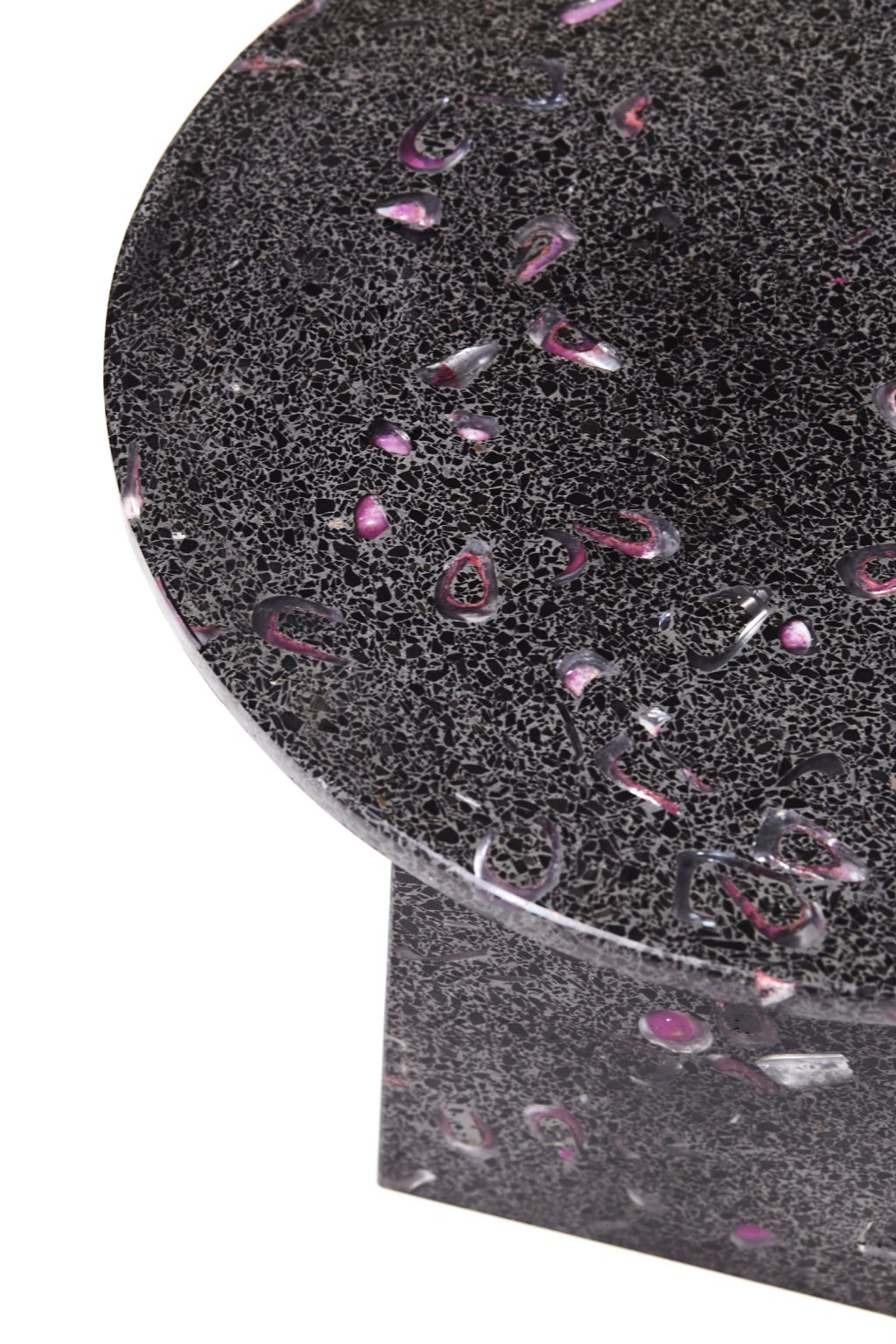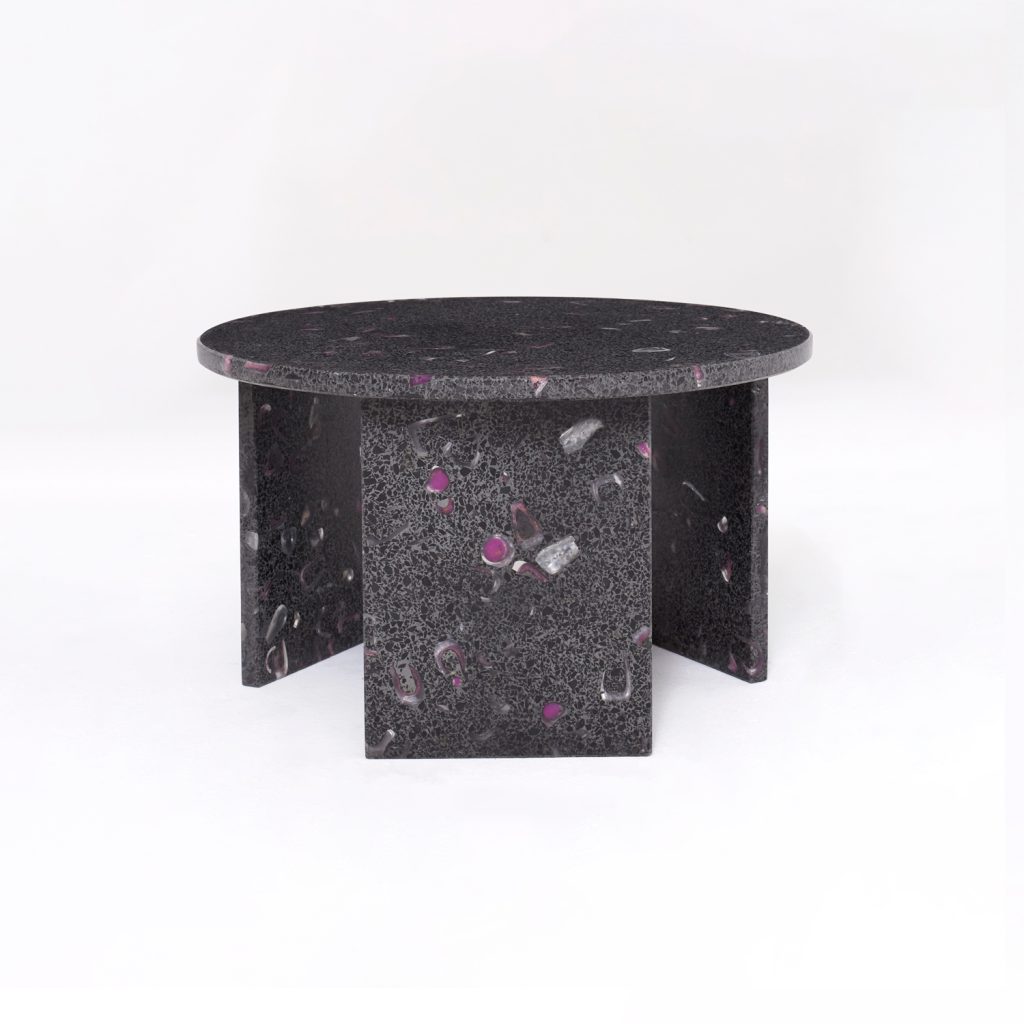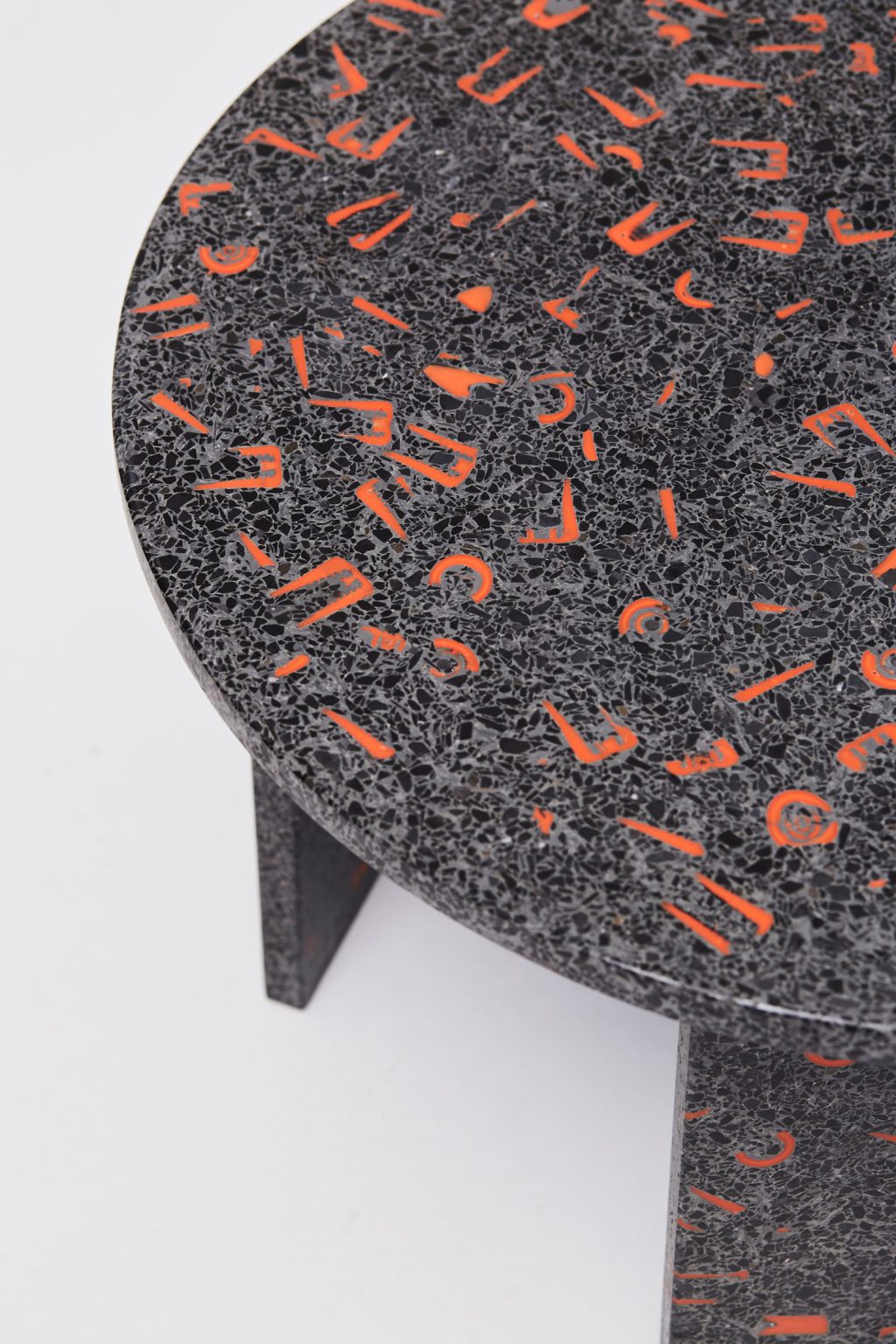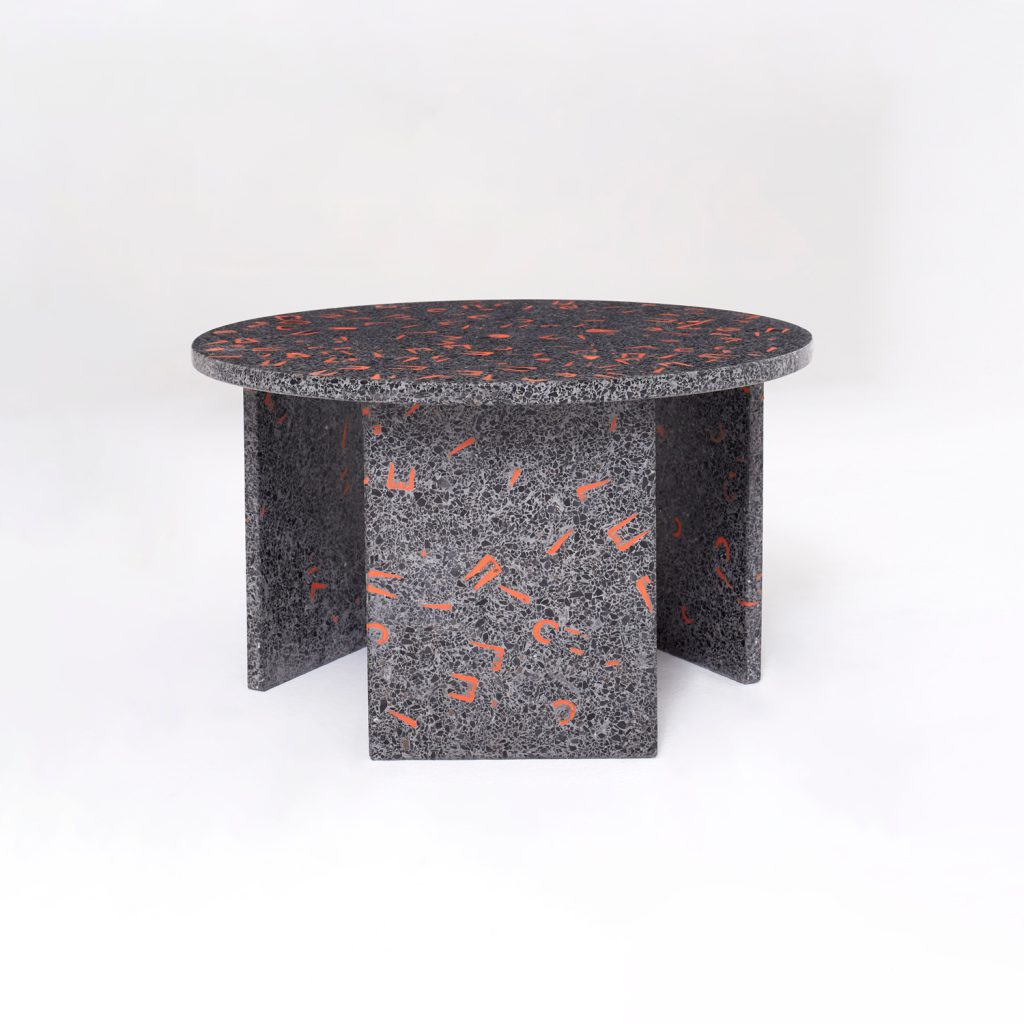 Cut nail varnish bottle tops become a playful Memphis pattern, nail polish bottle cut-outs look like fossil finds. GLACIER is a terrazzo developed by LLOT LLOV from discarded nail polish bottles and the material is now available in black for the first time. Compared to its predecessor in homely soft white, the black version appears more serious, harder and more mysterious. Different coloured lacquers as well as different quantities and cuts create different patterns. In some, the glass appears sparkling and translucent, others appear more subtly patterned.
GLACIER was developed in an upcycling workshop for the German cosmetics company COSNOVA BEAUTY in collaboration with the upcycling platform TRASH2TREASURE to recycle discarded nail varnish bottles and loose nail varnish colours in a non-cosmetic area. The different coloured bottles by cosmetic brand CATRICE are crushed and mixed into a concrete mix with black marble. The glass particles and the nail varnish sink to the bottom of the artificial stone slab and become visible after polishing. The colours of the lacquer as well as the glass of the bottles appear more three dimensional in front of the black stone. This creates a modern and individual interpretation of coloured terrazzo.
GLACIER DARK EDITION can be used both on the floor, as a worktop in the kitchen or bar, and as furniture.
Collaboration with: trash2treasure.eu & catrice.eu
Photo credits: Arne Grugel