25/25
measurements
height: 273 mm
width: 255 mm
depth: 70 mm
SEND REQUEST
€560,00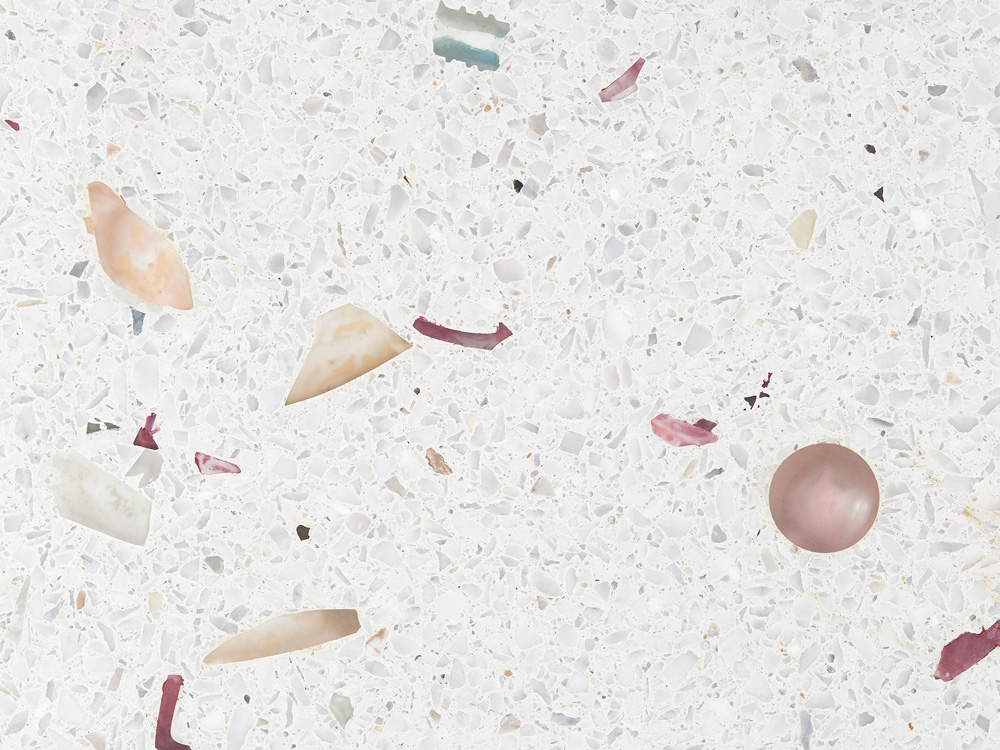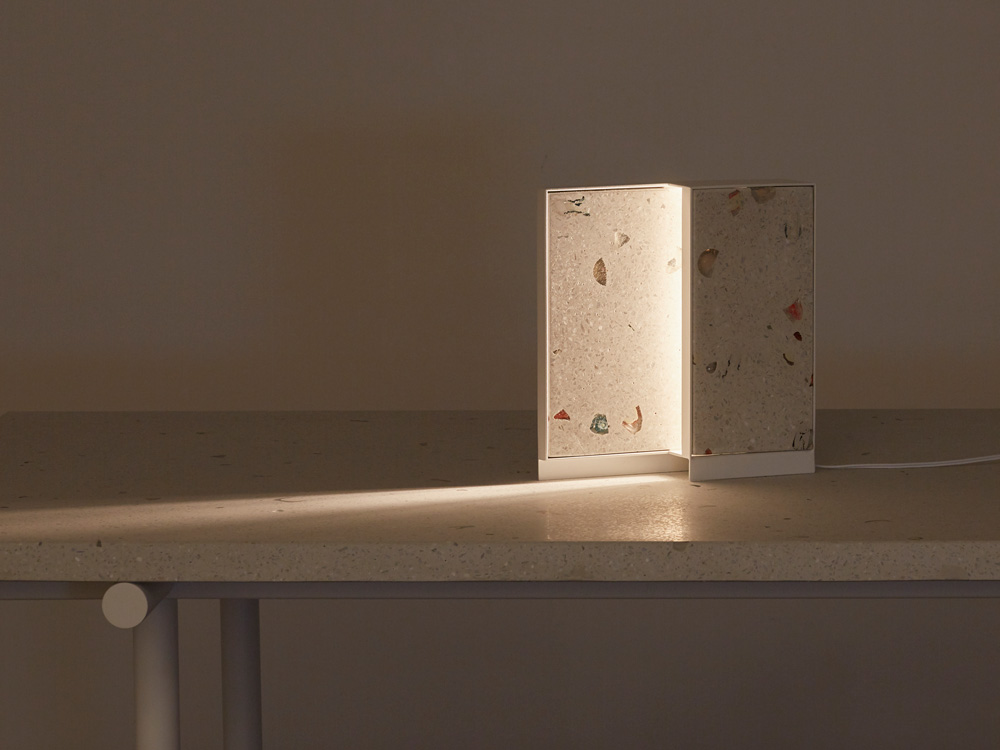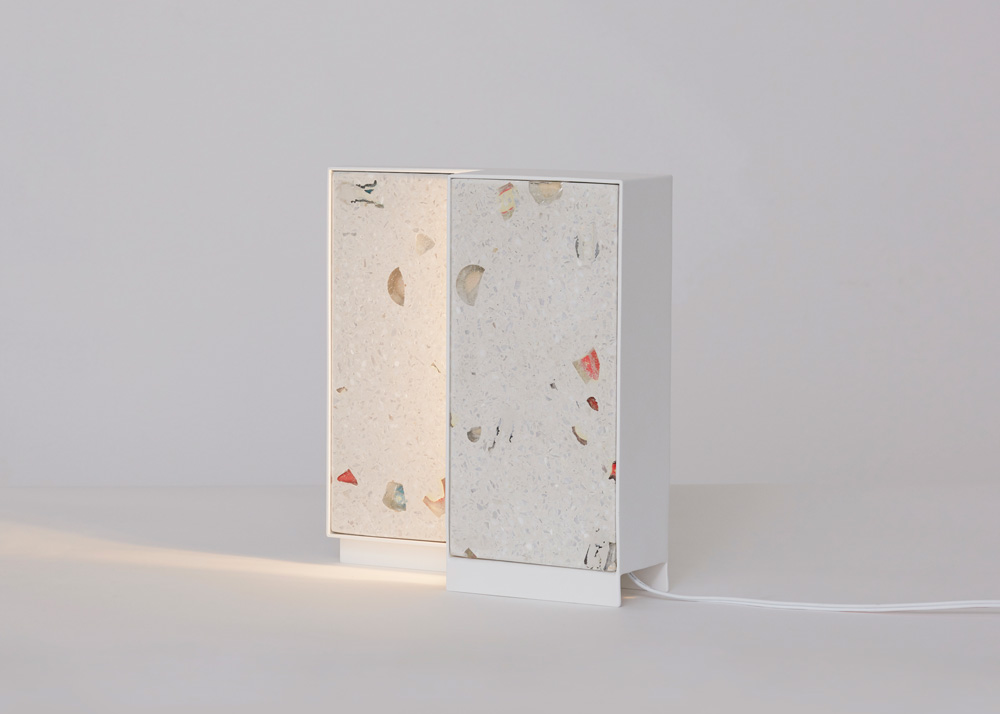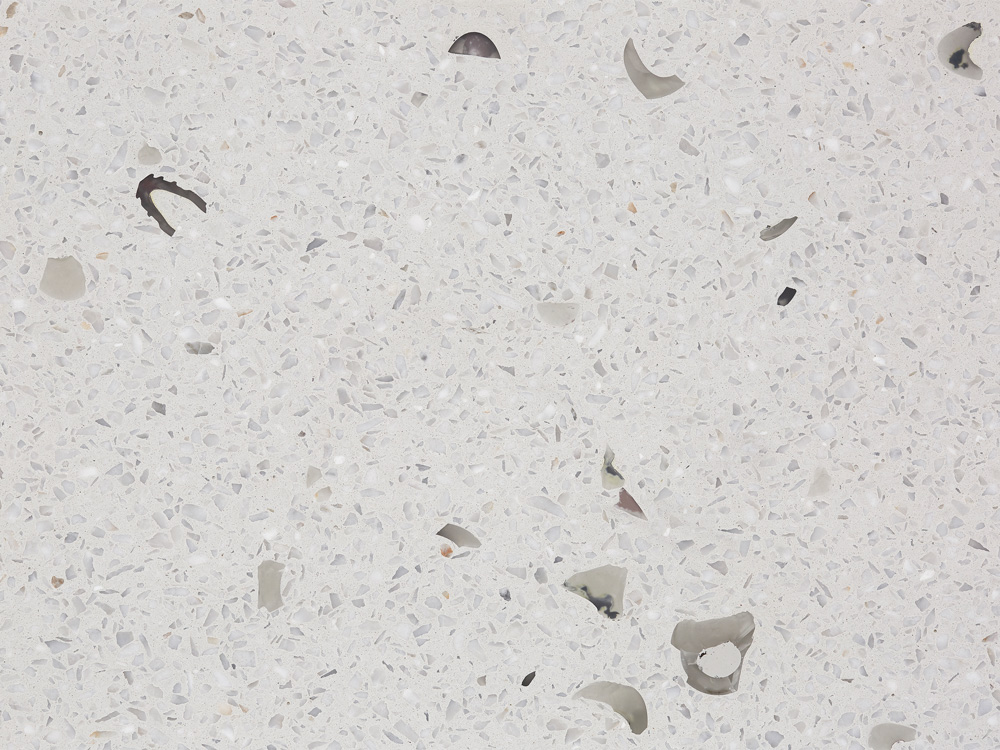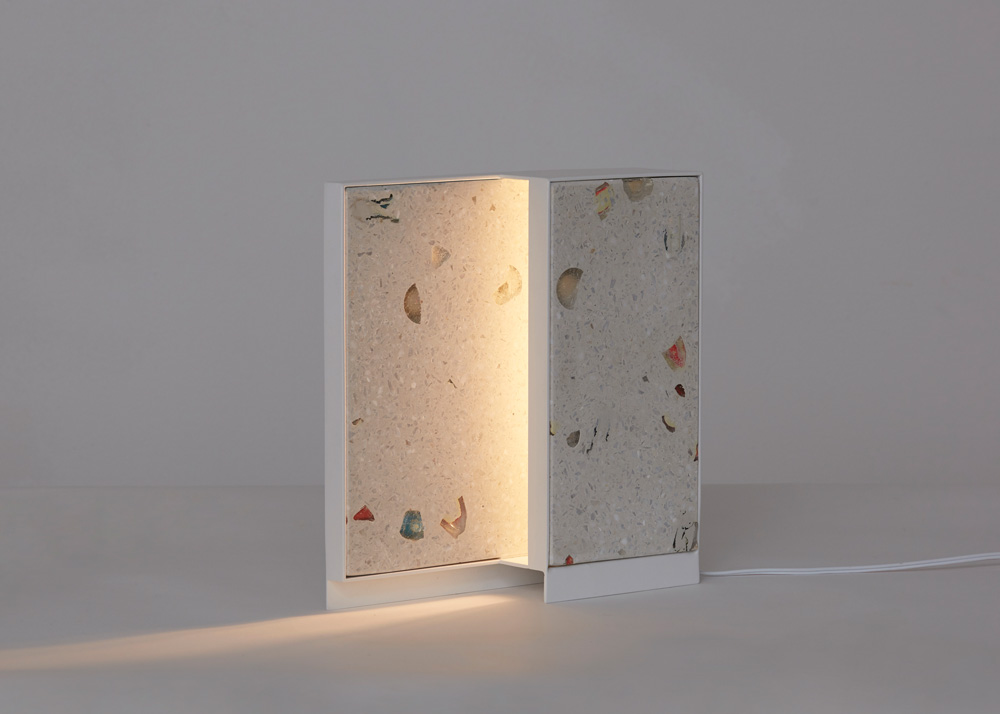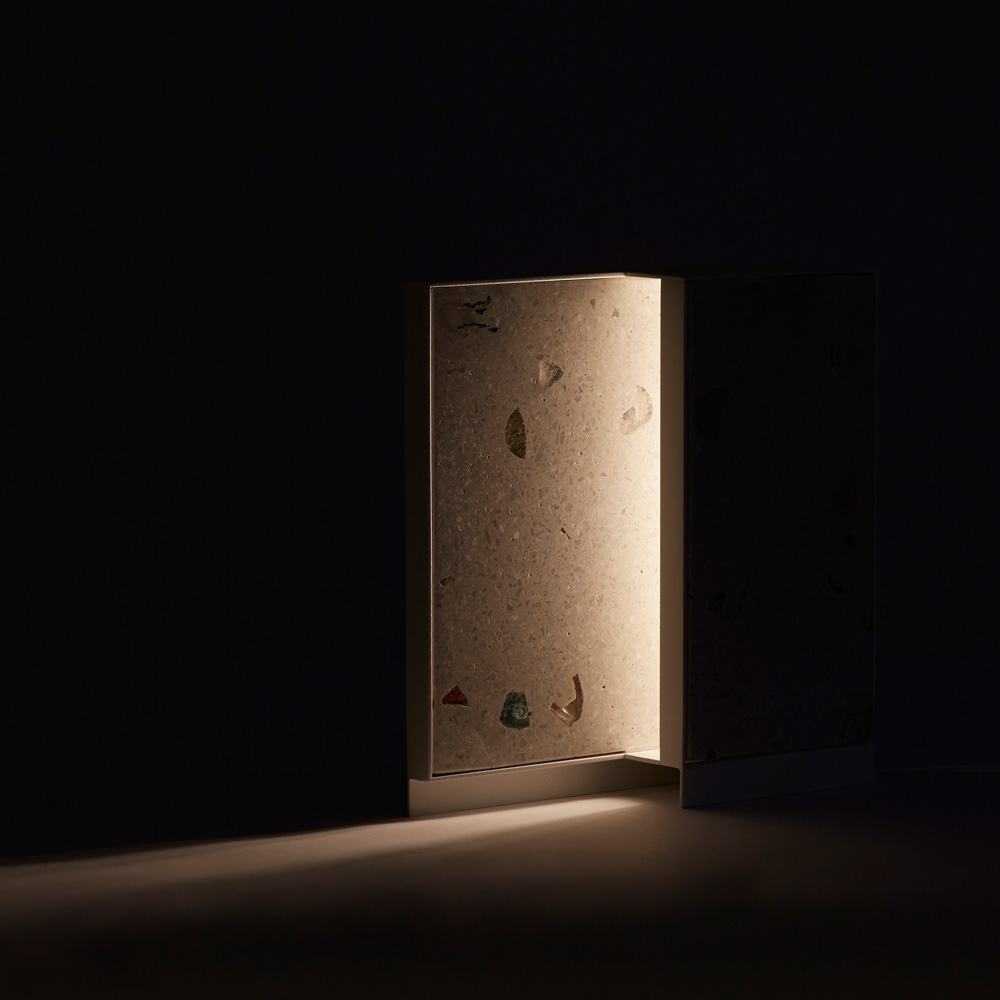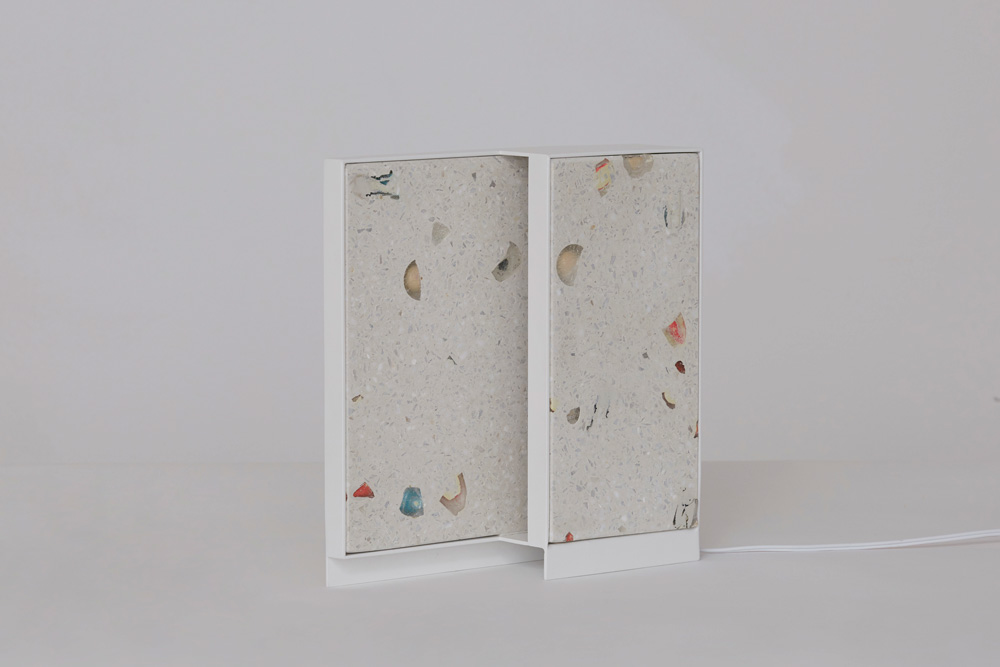 The squared light 25/25 showcases the GLACIER. The material is framed in powder-coated steel. The light shines on the surface and brings out the colours of the nail polish bottles in the material very well. The light comes with a switch and a EU-plug.
GLACIER – Nail Polish Terrazzo is after OSIS the second surface material especially developed by LLOT LLOV.
Our new material was developed in an Up-cycling Workshop for the German cosmetics group Cosnova GmbH. The goal was to make use of rejected nail-polish bottles and loose nail polish colors in another work circle. First, we destroyed the bottles and then added the debris to a concrete mixture. The glass particles and the nail-polish sink to the bottom of the cast stone slab and become visible through polishing.
In this way, a new interpretation of colourful terrazzo comes into being, a material that can be used in the kitchen, like shelves, in a bar or on the floor. Our dining table BOB and our low table BOBBY, as well as our lamp 25/25, are produced with this new material.